Girls Softball lose to Akins 12-2
The girls varsity softball team suffered a huge defeat against Akins 12-2.
"I'm not disappointed in the loss," head coach Sarah Clark said, "I'm disappointed in our performance." "We did not play to our potential and we have a lot more to show and prove moving forward."
The team has already played a few games and Coach Clark said that the program improves every year.
"The biggest stand out this year in our tournaments was our sticks," Coach Clark said. "More balls are being put into play than years past."
Compared to last year, the team is better but still need to improve as a group.
"Defensively, we are stronger this year," Coach Clark said. "We have our areas of need and we try to focus on those needs as often as possible during practice to prepare for the next game."
Sophomore Jennifer Moore did what she could in order to help the team win but was disappointed in the end result.
"I know that we have a lot of potential and we could've won but we didn't pull it off," Moore said. "It's really frustrating when you know you didn't play up to your ability."
As a player, she thinks the team is better compared to last year.
"I think we got new people playing different positions," Moore said. "I think we're stronger and we're also working a lot harder so I'm optimistic."
Moore was on the varsity team last year and the team didn't do so well compared to this year.
"Last year, we started off pretty slow," Moore said. "We didn't win as many games and we weren't into it as much. This year, we're competing a lot better with other teams and we're winning some games that we should be winning and making really close ones too. I think we're starting off a lot better this year."
From this game, she will continue to improve to make sure she helps the team win more games.
"For sure, hitting the ball is one of the things we need to do as a team," Moore said. "I think that me personally, when I get hits, it gets the team going and it gets everyone in it."
The team has lost several games this season and Coach Clark feels hopeful that the team will win more games if they focus during practice.
"We have a goal board in our locker room that the girls can see every day," Coach Clark said. "If we can focus on meeting 3 goals in the offense, defense and pitching column, we will be more competitive for more wins. Our focus is to control the controllable."
The team has a Round Rock Tournament this weekend and she hopes that everyone does well to make sure they win.
"It puts a splash in our face," Moore said. "We need to understand that everything is not going to go our way and that just makes us work harder. This weekend, hopefully everyone, including myself, really pushes to do their best and that should help this weekend."
About the Writer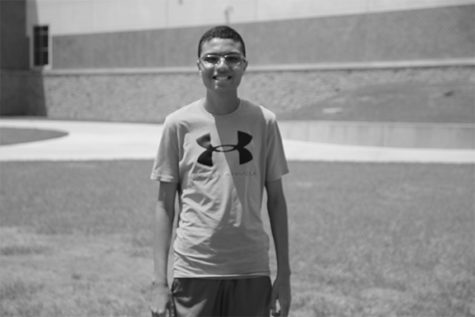 Justin Jalomo, Sports Reporter
Justin Jalomo is a senior and this is his third year on the newspaper staff. He is involved in band and the A/V department at Vandegrift. During his free time he likes to watch TV, play video games and play sports.