Varsity swimming goes to state
The varsity swim team competed in the state meet this past weekend at University of Texas.
"It was a really cool experience for me to have been able to compete at UT,  especially because I am a freshman," freshman Sydney Srncik said. "The people in my relay are some of my really close friends so it was really fun to be able to be experiencing this with them."
All of these students qualified and competed in finals: John Winkler (50 free- 5th place), Julianna Berlin, Julia Roberto, Sydney Srnick, and Jasmine Bui (girls 200 free relay 8th place), Kevin Hammer, Andrew Pickard, Daniel Sarman, John Winkler (boys 200 free relay- 2nd place) Kevin Hammer, Simone Feroce, Daniel Sarman, John Winkler (boys 400 free relay) and Julianna Berlin (100 free- 11th place)
What was your favorite part of this season?
"I really enjoyed making new friends and getting to compete at state," Freshman Jasmine Bui said. "It was awesome to have my teammates at state to cheer me on.
Sophomore Julianna Berlin set a new record in the 100 Free with 52.07.
How does it feel to have set a record for vandegrift?
"It's exciting to have improved my time," Sophomore Juliana Berlin said. "My teammates really helped me to improve and make me swim faster."
"It has been an exciting championship season competing in fast 6A district, region and state meets," head coach Genevieve Walsh said. "The Vandegrift swimmers have shown that they are ready for this level of competition and have really excelled this year."
About the Writer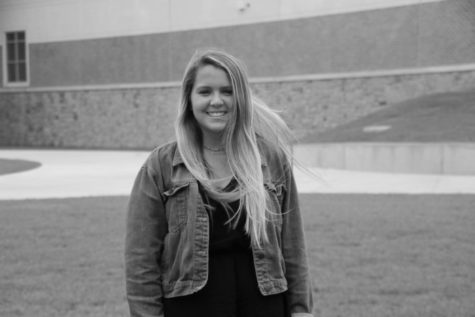 Lane Williard, Staff Reporter
Lane Williard is a junior and this is her second year writing for the Vandegrift Voice. In her free time, she enjoys photography, hanging out with friends, and exploring Austin. Lane has lived in Austin her whole life, and hopes to stay in state for college.