Despite missing playoffs, Viper Basketball has bright future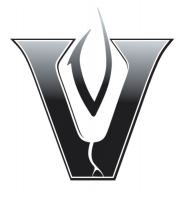 The Vandegrift basketball season came to a close last Thursday, when the Vipers suffered a 53-44 loss to Leander in a play-in game that would have sent them to the playoffs with a win.
The team had a relatively disappointing season, finishing tied for third in District 13-6A, but missed playoffs due to a series of play-in games that sent the Vipers home for the season. This was the first varsity team to miss playoffs since 2014, but the Vipers will be back for vengeance next season.
Vandegrift loses eight seniors from the program, including two starters and several key players from off the bench. Despite losing eight of the team's 14 players, the team will retain three starters and will get to call up multiple players from their successful sub-varsity teams.
What could be the greatest strength for the Vipers next year is their frontcourt. Greg Brown and Justin Moore started the remainder of the year at the post positions, and they will come in next year with another year of experience under their belts.
Brown had a great freshman season, averaging 17.2 points and 10.7 rebounds per game, and he will have a big impact next season, assuming he stays at Vandegrift. He is one of the nation's top recruits for the class of 2020, and he has been offered by schools such as Texas, Texas A&M and Oklahoma.
Justin Moore will be a senior next year, and he has made big contributions to the team in his two seasons on varsity. Moore is one of the team's best rebounders, and he also brings a great hustle and strong basketball IQ to the table. The combination of Brown and Moore could help make up for losing eight seniors.
While the team loses one of the best guards in program history, Earny Devine, there will be a lot of solid guards competing for playing time next year. Justin Florence increased his playing time this year and made his presence aware as a three-point threat. He will likely be in the starting lineup again next year, but with a new point guard.
It is likely that sophomore Reese Watson will start at point guard next season with Devine gone. Watson was called up from the JV team midseason, and while he did not get too many minutes, he had some crucial baskets, including a buzzer-beater to tie the game at the half against Leander, a game in which the Vipers won by four.
Finally, the Vipers will be without senior Alex Fernandes, who was the first player to play a full season on varsity as a freshman in program history. He got significant minutes as a freshman and started the following three years. Replacing Fernandes will be tough because he was the best athlete on the team for at least the last two years, and he was consistently good at everything.
An option they could have as his replacement is Alex Stadthaus, who had a strong first season on varsity. He is a very good defender and he creates a lot of scoring opportunities because of his hustle. While he is typically not a huge scorer, he could be the piece the team needs to complete next year's starting lineup.
Losing eight seniors is typically a tough obstacle to overcome, but the team has plenty of pieces to help return the team to the playoffs.