Varsity lacrosse looks forward to their first game
This Saturday, February 17th, the boys varsity lacrosse team will play their first game at 2:00 against San Antonio Regan.
"I'm looking forward to starting the season this week," senior Matt O'Brien said. "We are all really excited to play, and hoping for our first win."
The varsity team consists of 28 players, including 8 seniors.
"Being a senior is going to be different because it means there is more responsibility," senior Kellis Williard said. "I'm looking forward to see how the juniors and underclassmen will work together to continue to lead the team after this season."
Coston Pendleton is verbally committed to Furman University to continue playing lacrosse in college.
"I'm really excited to continue playing lacrosse in college," Junior Coston Pendleton said. "It's a really cool opportunity to be able to play at a higher level, and I'm looking forward to continue to get better as a player."
This season, the team will play 12 regular season games and compete in a tournament in San Diego, California.
"We are really hoping to start this season off well with a win," Junior Preston Scott said. "As a team, we have all improved a lot already during practice, so I'm confident that we can continue to improve and have a very successful season."
About the Writer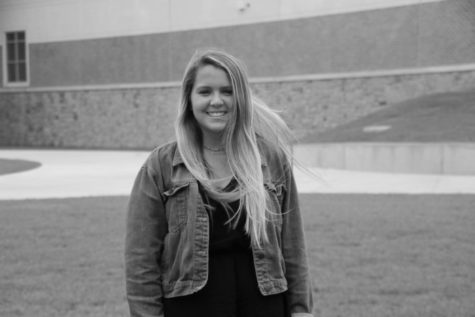 Lane Williard, Staff Reporter
Lane Williard is a junior and this is her second year writing for the Vandegrift Voice. In her free time, she enjoys photography, hanging out with friends, and exploring Austin. Lane has lived in Austin her whole life, and hopes to stay in state for college.