Varsity Girls Basketball defeat Vista Ridge 81-77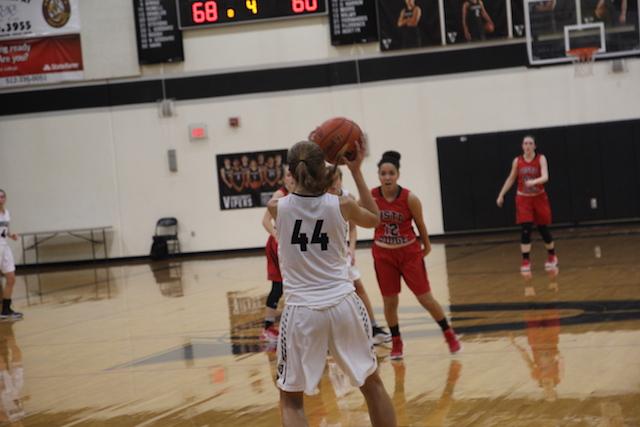 Vandegrift defeated Vista Ridge for the first time in program history, led by senior Madison Byrne's 37 points.
"It feels really good," head coach Jonathan Jones said. "I was really proud for the girls. They had been working so hard for so long and Vista Ridge was such a good team, and so for us to come out on top, it was so cool and it was such a good experience."
Throughout the game, Vandegrift led Vista by 10 or more points. Towards the end of the game however, Vista started making a comeback and came within four points.
"I told them just to be strong," Jones said. We knew they were going to make a run at the end, and they were a good team, a really good team, so we knew they were going to have some fight left in them, and I told them to continue doing what they were doing: be strong and be confident."
Before they played each other, Vandegrift and Vista Ridge were undefeated in district.
"I was so nervous," senior Madison Byrne said. "I played club basketball with two of the girls who play at Vista Ridge, so for me, there is an internal want there. I've always wanted to beat them, I've always wanted to come out on top, so going into the game, I was super nervous, but I had a good feeling that we would come out on top and it would be a good game."
With Vandegrift coming out on top, they were the first team to defeat Vista in district.
"That felt awesome," Byrne said. "Vista has won district every single year since I've been at Vandegrift playing varsity basketball, so for them to lose a district game was so fun."
In the game, Vandegrift scored 81 points and 37 of those points came from Byrne, the most she's scored out of any game in her high school career.
"I think that was probably my most aggressive game," Byrne said. "I was definitely really motivated because my friend Nikki, who plays there, also had 30 points so the whole time, we were going back and forth, playing hard defense on each other and going hard to the basket. I went into the game with an aggressive mindset, like we had to score, every basket counts and we got to rack up points to win."
Also in the game, senior Kallie Roush contributed with 12 points and 10 rebounds.
"They're pretty much like other games," Roush said. "It was more of a rebounding game for me instead of a scoring game."
This game was one of the best games the team has ever played, as a couple of players had career nights.
"This was probably one of the best games we've played all year, and it was the most points we've scored all year," Jones said. "I had several girls who had career nights. Madison scored more than she's ever scored and Loren Goddard scored more than she's ever scored and it was fun."
Vandegrift is the only team undefeated in district and they plan to stay that way for the remainder of the season.
"We just have to remember that nothing is guaranteed," senior Natalie Goddard said. "We have to fight for every game, like the Hays game, we only won by one point, so we have to keep working hard and just know it's not going to be given to us."
The Junior Varsity team played Vista as well, and also defeated them in a close game.
"It's awesome," sophomore Jennifer Moore said. "It's a great feeling because they're a great team, so it's nice to have beaten a fantastic team like theirs."
Both the varsity and junior varsity will now prepare for Friday when they meet Hays, another tough team.
"Vista, for sure, might even be a little bit better than Hays," Moore said. "The fact that we can beat Vista means we have a good shot at beating Hays."
About the Writer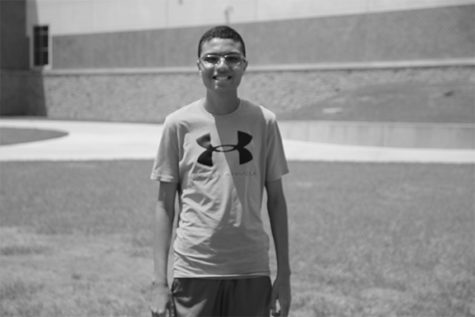 Justin Jalomo, Sports Reporter
Justin Jalomo is a senior and this is his third year on the newspaper staff. He is involved in band and the A/V department at Vandegrift. During his free time he likes to watch TV, play video games and play sports.