Viper basketball looks to shine in district play
In the LISD Holiday tournament over winter break, the boys varsity basketball team finished fourth out of 16 teams. They defeated McCallum and Hutto, but came up short against Clear Lake and Cedar Ridge. The boys will play their next game this Friday at home against Leander, and they feel that this tournament has helped them prepare for the upcoming game.
"This tournament set us up good for district," senior Kyle Walsh said. "Giving us a look at the different talent levels we will have to face this season."
The players were very satisfied with the hard work put in throughout the tournament, and so were the coaches.
"We had a really good first day," head coach Cliff Ellis said. "We played our best game against Clear Lake, the #23 team in the state. We played exceptionally well, but just couldn't closeout. This tournament was a good opportunity to get playing time for the boys."
Freshman Greg Brown led the team in the game against Hutto with 18 blocked shots, a new school record.
"It was really exciting to set a school record as a freshman," Brown said. "It was definitely a team effort because the offense had to work to set it up as well."
Despite a subpar record, the Vipers have had a fun season, and say they are still improving.
"It's been an exciting season mostly because there's a lot of new faces and a lot of new talent," senior Alex Fernandes said. "It's been fun practicing and watching us grow every practice and game. The more we play together, the better chemistry we get."
Not only do the boys work well together on the court, but also off the court, helping each other stay focused and motivated to try their hardest.
"Being able to have chemistry on the court is extremely important, and being able to relate to each other outside of the gym and be friends makes our relationships better," junior Alex Stadthaus said. "The motivation comes from Fernandes, and everybody feeds off what he does. He is a great leader."
The team continues in district play this Friday, and is currently 0-2 in district and 7-13 overall.
"I feel good about our upcoming game this Friday," Walsh said. "As a team, we are hungry for a win and our team is very motivated to show out in front of our home fans and the viper pit."
About the Writer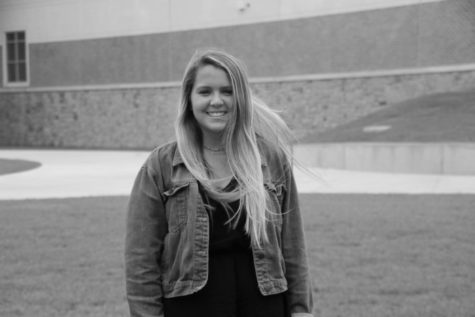 Lane Williard, Staff Reporter
Lane Williard is a junior and this is her second year writing for the Vandegrift Voice. In her free time, she enjoys photography, hanging out with friends, and exploring Austin. Lane has lived in Austin her whole life, and hopes to stay in state for college.