Viper football clinches playoffs, plays Lake Travis this Friday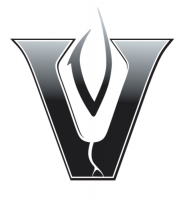 The Vipers are once again a playoff team.
Vandegrift football clinched the 6A state playoffs last Friday, defeating Hays 27-16. The Vipers had 345 total yards, and found the endzone three times with the help of senior quarterback Alex Fernandes throwing a bullet to receiver Justin Florence and running backs Isaiah Smallwood and Mack Parker each rushing for a touchdown.
"Making the playoffs the first year entering the 6A division means a lot to this team and program," Fernandes said. "I think with clinching the playoffs we have proved ourselves as a team to reckon with at any level.
"It also means a lot to this senior class, knowing that we have left a legacy behind."
The Vipers will appear in the 6A Division II playoffs and face the runner-up of District 26-6A. Because they have the best record of Division II teams in 25-6A, Vandegrift will host a first round playoff game at Monroe Stadium next week.
This will be the fourth year in a row in which the Vipers will make an appearance in the playoffs, but this is their first season they will be competing in the 6A playoffs.
Senior offensive lineman Jake Helton says the fact that people doubted the team's potential in the 6A division makes clinching a playoff berth even sweeter.
"One of our goals this year was to be the first team in Vandegrift history to make the 6A playoffs," Helton said. "The fact that no one believed we could do it makes it so much better."
Helton has decided that he will play college football at Kansas State next year as a preferred walk-on.
Although it is certain that the Vipers will be in the playoffs, they still have one game remaining in their regular season. This Friday, Vandegrift travels to Lake Travis to face the Cavaliers.
Lake Travis is currently ranked third in the State, and they lost to Katy in last year's 6A State Championship. However, Fernades is confident in the Vipers' chances to defeat the highly-ranked Cavaliers.
"I am confident in our team and believe we can compete with any team we play," Fernandes said. "Lake Travis is a very talented team, but we have studied them over the past week and know what we have to do to win. "
Although Fernandes has confidence in the team, he says that they must perform at the top of their game to pull off the upset.
"We are going to have to execute on all phases of the game, including offense, defense, and special teams play," Fernandes said. "I wouldn't be surprised if we won, and that's how the team's attitude is."