Week one fantasy football tips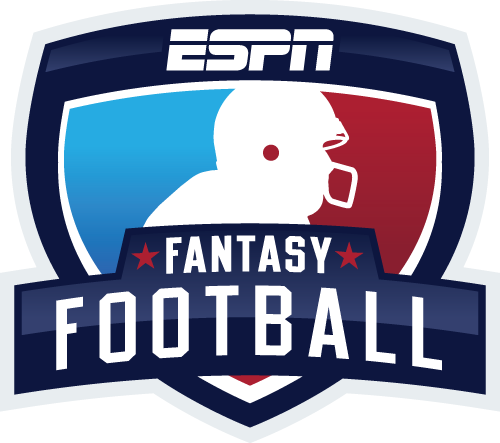 Players to start this week:
QB Derek Carr (Oakland Raiders)
Oakland quarterback Derek Carr had a strong season last year, and he is going to have a big game in week one. The Raiders face the Saints, who have possibly the worst defense in the entire NFL. Carr is the 14th-ranked quarterback in ESPN's fantasy rankings, so it is possible that he is a free agent in your league. If so, pick up Carr and start him.
RB Spencer Ware (Kansas City Chiefs)
The Chiefs are in need of a running back this week against the Chargers, and Spencer Ware is looking to be that guy. Starter Jamaal Charles is still recovering from his torn ACL and will likely not play on Sunday. Ware had success when he played last year, averaging 5.6 yards per carry and rushing for six touchdowns. He faces a vulnerable defense this weekend, so Ware is a good option at running back.
RB DeAngelo Williams (Pittsburgh Steelers)
Pittsburgh running back DeAngelo Williams is seen as one of the best backups in the NFL, and he will likely put up big numbers this week as the starter. Starter Le'Veon Bell is suspended for the first three games of the season, which makes Williams the go-to option at running back for the Steelers. The Steelers also play against the Redskins, who were pitiful at stopping the run in 2015. Williams will run for more than 100 yards and score at least one touchdown Monday night.
WR Golden Tate (Detroit Lions)
Lions receiver Golden Tate had a disappointing season in 2015, as he did not have one game with 100 receiving yards. However, Tate will have a big game in week one against the Colts. The Colts had trouble stopping the passing game last year, which sets up for Tate accumulating a good amount of fantasy points. Also, Lions great Calvin Johnson retired in the offseason, setting up for Tate to be Matthew Stafford's main target.
Rams' Defense
The Rams play against the 49ers this weekend, so here is some good advice: START THEIR DEFENSE. The 49ers' offense is horrible, as they are starting first-round bust Blaine Gabbert at quarterback. In addition to Gabbert, there is also turmoil surrounding veteran backup quarterback Colin Kaepernick, who decided he is not standing for the National Anthem. The combination of their weak offense and the turmoil surrounding Kaepernick makes this a great week to start the Los Angeles defense. Watch for Aaron Donald and Robert Quinn to have great games.
Players to sit this week:
QB Blake Bortles (Jacksonville Jaguars)
Blake Bortles had a good sophomore season with the Jaguars, throwing for 4,428 yards, but do not start him in week one. This week, the Jaguars face the Packers, who have one of the best pass defenses in the NFL. Bortles will still probably throw for more than 200 yards, but there are likely available QBs who will have better games than him.
RB Matt Forte (New York Jets)
Matt Forte had an illustrious career as a Bear, and he is now trying to have success with the Jets. While Forte will likely have a solid season with the Jets, I don't expect him to be very productive in week one. The Jets play against the Bengals, who have a strong run defense. Forte will be held to less than 60 yards, leading the Jets to pass more often.
RB Jeremy Hill (Cincinnati Bengals)
Jeremy Hill is a decent fantasy running back, but this is not a week to start him. The Bengals, as I mentioned earlier, face the New York Jets, who have a solid run defense, this week. Hill will have trouble getting past the New York defensive line, led by Leonard Williams. Neither of these teams will likely score more than 14 points, as Cincinnati and New York are led by their defenses.
WR Mike Evans (Tampa Bay Buccaneers)
Buccaneers receiver Mike Evans had a disappointing 2015 season, and I expect that to carry into week one. The Bucs play the Falcons in week one, and the Atlanta pass defense was strong last year. In ESPN fantasy leagues, the Falcons' defense allowed the second-least amount of fantasy points per game for wide receivers in 2015. Mike Evans is looking to have a turnaround season, but do not look for him to have a big game this week.
Broncos' Defense
The Denver Broncos typically have one of the most stout defenses in the NFL, but I would explore other options this week. The Broncos face the Carolina Panthers, the team Denver defeated in Super Bowl L. The Panthers, led by star quarterback Cam Newton, will be out for vengeance and will likely score a decent amount of points.