2016 Viper football preview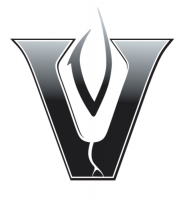 The road to the 6A state playoffs begins tonight.
The newly-reclassified Vandegrift football team starts their season tonight against Odessa Permian. Vandegrift, who was previously a 5A school, plays their first 6A football game in program history tonight at 7:00. However, this game will be no cupcake.
Odessa Permian was solid last season, winning 10 games and going two rounds deep in the playoffs, but Permian is more well-known for being the high school football team that book, movie and TV series Friday Night Lights is based on. The Panthers are six-time state champions, two-time high school football national champions, and have produced NFL players, including former Cowboys receiver Roy Williams (not the cornerback).
While it is never an easy task taking on a program as storied as the Panthers, senior quarterback Alex Fernandes said the Vipers have a chance to walk away with a win.
"The first two games are tough," Fernandes said. "Permian and CP are very good teams, so we have to limit our mistakes on offense, not turn the ball over and make big defensive stops. If we can do that, we have a good chance to start the season 2-0."

Fernandes had a strong season last year as a junior, throwing for more than 2,900 yards and 37 touchdowns. He is verbally committed to play football at UTEP.
The defense was one of the 2015 Viper defense's weaknesses, as they allowed 30 or more points seven times last year. However, senior defensive back Will Smith said the defense is capable of stepping up in big games.
"Our defense needs to improve this year with us moving to 6A," Smith said. "There were several games last season where we allowed a lot of points, so we just need to force turnovers and not let them convert on third down."
The Viper defense returns several players from the 2015 season, including Pete Cornell, Cole Walther, Storm Wilson and Sam Brod, who were all key playmakers.
Despite the move to 6A, Fernandes said that 2016 has a chance to be a special year for the Vipers.
"Moving to 6A definitely brings more difficult opponents," Fernandes said. "But we are a fundamentally sound team, and if we perform like we have in practice, it will be a fun season."