Track competes in preliminaries and finals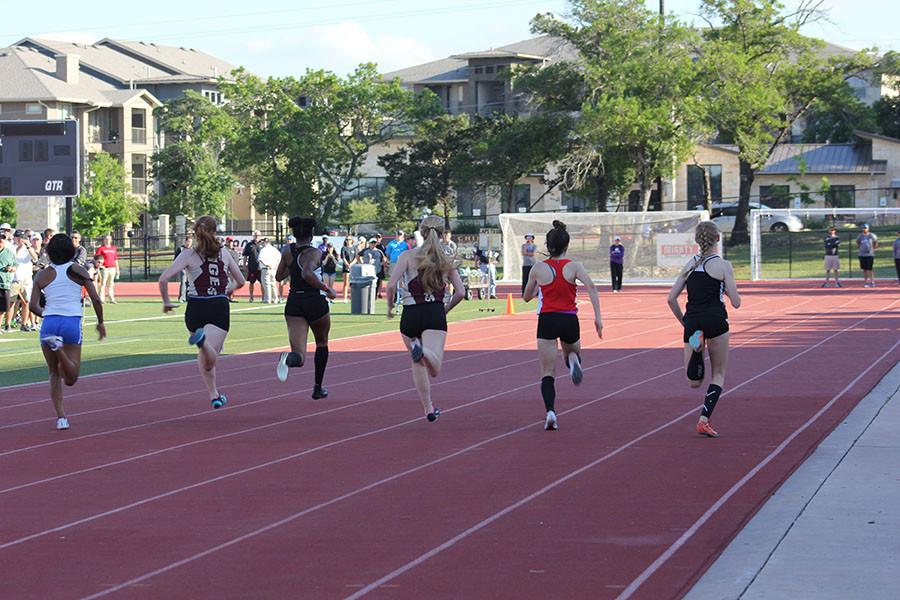 Junior varsity and varsity track teams competed in preliminaries last Wednesday and finals last Thursday on campus.
"If you make it in the top four in prelims you get to go to area, which is only one step closer to getting to regionals and one step to going to state,'" junior Preston Mayo said. "I've never made it to area before so there are all these practices meets to lead up to district. This is my biggest race so far."
At the track preliminaries, freshman Nick Schorn placed fourth and freshman Noah Dennis placed eighth in the 3200 meter run. Freshman Zoe Gilbert placed third in the 400 meter dash, sophomore Natalie Root placed second in the JV 1600 meter run, junior Natalie Goddard placed third in the 3200 Meter Run, and freshman Kyla Peeples Placed first in high jump. sophomore Adeline Carter placed first in the varsity women 400 meter dash and junior Wilson Chestney placed third in the varsity men 300 meter hurdles.
"I ran the JV 3200 meter and I thought I did great," freshman Ryan Morreale said. "Overall I thought we did really well."
At finals for the JV 1600 meter run, Morreale placed third and Schorn placed sixth. Freshman Preston Wright also placed fourth in high jump for the JV team. In the 400 meter dash for JV, freshman Zoe Gilbert second and junior Vanessa Budde also placed second in the 1600 Meter Run. For Varsity Men, sophomore Dakota Kleffner placed fifth and Chestney placed sixth in the 110 Meter Hurdles. Chestney placed third in the 300 Meter Hurdles and Kleffner placed fourth.
"Cedar Park was super hard to compete [against]," freshman Samuel Wells said. "We had very few upper classmen in the competition, so we had to put in extra effort to try to stay up there with the other team."