Analyzing the top prospects for the NFL Draft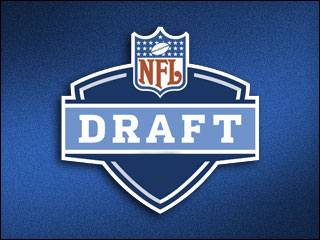 Top five prospects

Laremy Tunsil, OT, Ole Miss
Tunsil is projected by most mock drafts to be the first pick in the 2016 NFL Draft, and for good reason. Tunsil, despite not playing the entire 2015 season due to an arrest in June, looks sure to become a star. He impressed scouts at the Ole Miss Pro Day, posting 34 repetitions on the bench press, which is tied for the most by any draft prospect this year. Tunsil is a great fit for the Tennessee offense, drafting a quarterback, Marcus Mariota, with the second pick last year. Tunsil will be the boost the Titans' line needs to help them contend for the playoffs in the next couple of years. Assuming the Titans go with Tunsil at number one, they will get a winner.
Jalen Ramsey, DB, Florida State
Jalen Ramsey sticks out to me as the best secondary player in this draft class, showing tremendous athleticism at the NFL Combine and having a great career at FSU. He led the Combine entrants in vertical jump with 41.5 inches and running a 4.41 second 40-yard dash. His Combine results show that Ramsey has Olympic-like athletic ability and can be a standout defensive back in the NFL. Ramsey shined in his three seasons as a Seminole, and some think that he has the potential to be the next Richard Sherman. Some teams that could benefit from his abilities are the Browns, Chargers and Cowboys, who could all benefit from a skilled DB.
DeForest Buckner, DE, Oregon
If a team is looking for a physical specimen, look no further than Oregon defensive end DeForest Buckner. Buckner, standing 6'7" and 291 pounds, had a prolific career as a Duck, being Second-Team All-Pac-12 in 2014 and First-Team All-Pac-12 in 2015, along with winning 2015 Pac-12 Defensive Player of the Year in 2015. What's impressive about Buckner is that he's not just big, but he can play. Many of the players who are known as busts were drafted early because they were huge, but couldn't play. Buckner is the best of both worlds as he is a physical beast and an award-winner in college. Whether it's the Chargers, Jaguars, Ravens or someone else who drafts him, DeForest Buckner has star potential in the NFL.
Jared Goff, QB, California
Of all the quarterbacks in this year's draft class, Jared Goff shows the most promise to be an elite NFL quarterback. Goff had a monster season in 2015, throwing for 4,719 yards, 43 touchdowns and a completion percentage of 64.5%.What impresses me about him is his accuracy. Going into the Armed Forces Bowl, I had my doubts about his abilities, but he proved me wrong in the game, completing 67.6% of his passes and having a passer rating of 227.1, which is outstanding. If he gets drafted by the right team, he has a chance to be a star, but he should be praying that he doesn't get picked by the Browns (ask Brady Quinn, Brandon Weeden and Johnny Manziel).
Vernon Hargreaves III, CB, Florida
While I have Ramsey as the top defensive back in this draft class, Vernon Hargreaves III is not far behind. Hargreaves has been a standout defensive player in his three seasons as a Gator, and was three-time First-Team All-SEC. One thing that helps him stay ahead of the competition is his quickness. He is extremely quick to the ball, which led him to having four interceptions in his final season at Florida. Potential fits for Hargreaves are the Jaguars, Buccaneers and Bears, who could all use help from a speedy defensive back in their secondaries.
Overrated prospects
Joey Bosa, DE, Ohio State
While many draft analysts see Bosa as the most talented player in this draft class, I see bust written all over him. Bosa had a disappointing combine, only posting 24 reps on the bench max, which did not even crack the top 10 for defensive linemen. He is also not as quick as some of the other defensive ends in the class, running a 4.86 40-yard dash. This is NOT saying Joey Bosa doesn't have potential, it is just saying that I don't have him as one of my top 10 players in my rankings.
Paxton Lynch, QB, Memphis
While Paxton Lynch was at one time a projected top five pick, he is not worth the hype. Lynch had video game numbers in the regular season, leading Memphis over a solid Ole Miss team, but in the Birmingham Bowl against Auburn, he struggled. He only threw for 106 years and had a passer rating of 61.9, which is awful. This game showed that when facing a tough defense, he is not a star, but a below average quarterback.
Under-the-radar prospects
Robert Nkemdiche, DT, Ole Miss
Defensive tackle Robert nkemdiche came into Ole Miss as the top prospect in the 2013 recruiting class, but he did not have a great college career. He never quite produced as much as he was expected to, only contributing 6.5 sacks to the team in his three years as a Rebel. However, there is significant NFL potential for Nkemdiche, as he is still a freakishly athletic player and a solid pass rusher. His main concern is if he can keep it together off the field, as he was arrested for possession of marijuana before the Sugar Bowl.
Dak Prescott, QB, Mississippi State
Despite having a fantastic career as a Bulldog, dual-threat quarterback Dak Prescott has never received significant draft hype. Prescott had a great senior season, throwing for 3,793 yards and rushing for 588. Prescott is projected to be picked in rounds four or five, but a team would be smart to take a risk on him and draft him in the second or third round. This would be a steal, as in my view, Prescott has first round value. Similar to Nkemdiche, off-the-field issues are a concern for Prescott, as he was arrested for DUI in March, but if he can keep his head, he is a solid prospect.