Sisters play softball together
Hang on for a minute...we're trying to find some more stories you might like.
When you're watching the Vandegrift JV softball team on the field, there's a certain trio of players that stand out from the rest. Their passes are perfectly placed, their aim on point, and their plays are seamlessly executed. These girls seem in sync, following each other's line of thought and moving together in a way that none of the other players on the field can match. This triple threat is expertly working together on the field not just because of their skills in softball, but also because they happen to be sisters.
Sophomores Marianna and Iyana and junior Dalia Grajeda have been playing softball together for six years and have recently moved from Wisconsin. They began playing when their mother encouraged them to participate in softball instead of soccer.   
"I like how challenging the sport is," Marianna said. "It is a mental game because you have to think of every situation that could possibly happen and react to it."
They each have their own playing style on the field that balances the team as a whole and gives them a chance to work together and communicate on a daily basis. Mariana and Dalia are both pitchers, while Iyana is a catcher.
"We can communicate well on the field" Iyana said. "We are a lot closer with each other because we have been on the same team and encourage each other."
All of the girls are very close on and off the field, taking any opportunity to support and encourage each other through any mistakes that occur. By doing so, they lift not only their own spirits, but those of the team as well.
"Being able to have my sisters there is one of my favorite parts about softball," Dalia said. "There's a lot of pressure off my chest because I can trust them whenever I make a play."
About the Writers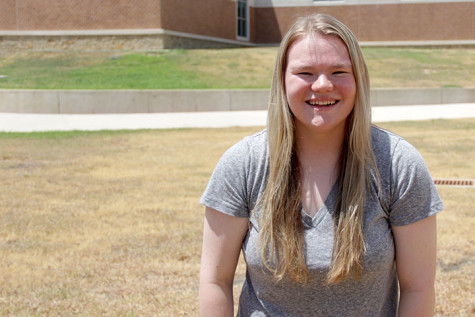 Zoe Dowley, Feature Editor
Zoe has been on the newspaper staff for three years and loves writing and informing the school of everything that is going on throughout the year. Zoe is a senior and plans to study Social Work in college to help people who need it the most. She will miss Vandegrift and writing for the newspaper when she heads off to college.