Girls soccer shoots for 3 peat
The girls soccer team has made to the Regional Tournament once again. The team will head to Corpus Christi tomorrow where they will play to secure their spot at the state tournament next week in Georgetown.
"We have been working really hard in practice to be able to meet our goal this season, which is going back to state," senior Peyton Jones said.
The team has been practicing since November, and has been undefeated since district play started, which started in late January.
"This year our team is very close, which I feel helps contribute to our victories," senior captain Cassidy Cavanaugh said.
The team has gone to state the past two years, winning in 2014 and coming in second last year.
"I feel very confident in the team and moving forward into playoffs," senior captain Savannah Andres said. "I trust the entire team and love playing with every single one of them."
Since district has started the team has won 14 games, tied three and lost zero, getting to the regional tournament. They still need to win the three games this weekend to get them to state.
"We all need to be encouraging, motivating and we need to play fast and take a lot of shots on goal," senior Patricia Chesnutt said.
This is the most seniors that have ever been on the soccer team, there are nine seniors that will be leaving the program.
"Being a senior makes everything seem more valuable because there is a lot of lasts and it is the final year to make the most of soccer, which has been so awesome these past four years," said Olivia Russell said.
About the Writer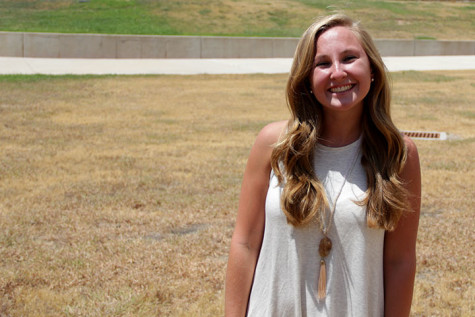 Kate Murphy, Newspaper President
Kate Murphy is a senior, she has been a writer of the Vandegrift Voice for three years. She is the current President for the Newspaper where she plans events and helps encourage her fellow students. Kate enjoys writing about sports and lifestyle articles, she enjoys writing about her fellow classmates and getting to know them. Go Vipers!