Viper football playoff preview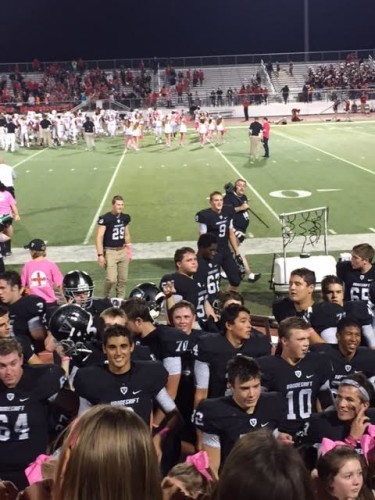 This Friday, the varsity faces Cedar Creek for their opening playoff game. The Vipers went 8-2 this season, while Cedar Creek went 4-6. While Vandegrift did have a better record, they still have to play a good game to defeat the Eagles, who went 4-3 in district.
While the Vipers have had success in the passing game this year, leading receiver Paxton Segina suffered a devastating head injury last week against Georgetown.
"Paxton's a great player and a huge part of our offense, so he will be missed, but we have great receivers that are stepping up," quarterback Alex Fernandes said. "We aren't changing anything on our play sheet because everyone has full confidence in each other to make big plays."
An overlooked hero for many of their games this season is the offensive line, as they have helped the passing and running game excel this year. They will play a pivotal part of the offense this week against the Eagles, who have limited their opponents to under 20 points four times.
"The offensive line just needs to be themselves and be the dominant force that they are," Fernandes said. "They are all very talented and the biggest reason for the offensive success."
Although their offense is explosive, the Vipers' defense has struggled at times this season including in last week's loss.
"We need to get a lot of turnovers," senior safety Cody Walther said. "To win, we'll have to keep our offense on the field and just stop them."
The Vipers have the home-field advantage in the first round, as the game will be played at Monroe Stadium at 7:30 PM. If the Vipers advance past the first round of the playoffs, they will face the winner of San Marcos vs. Harlandale.