Week Six fantasy football tips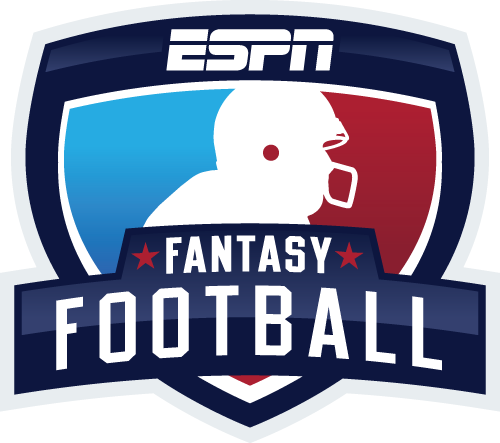 Players to start this week:
QB Blake Bortles (Jacksonville Jaguars)
For the past years, the Jaguars have been a consistently bad team. But, Jaguars quarterback Blake Bortles has performed rather well for a young quarterback. I expect Bortles to have an especially good week in week six, as he plays a weak Texans' defense, which is ranked 25th in pass defense in fantasy.
RB Lamar Miller (Miami Dolphins)
Failing expectations, running back Lamar Miller has had a bad fantasy season, as his highest game this season in ESPN Standard leagues was seven points. He was ranked as one of the top running backs to start the season, and I expect him to have his first good fantasy week in week six. Although the Dolphins face the Tennessee Titans, who have been good against the run this year, I expect Miller to expose the Titans' defense and their young linebackers.
RB Charcandrick West (Kansas City Chiefs)
With star running back Jamaal Charles tearing his ACL in the Chiefs' week five loss against the Bears, backup Charcandrick West is a good pick up this week for fantasy owners needing a running back. Most times when teams lose star running backs, they decide to abandon the run game and stick to passing. With QB Alex Smith being shaky for the Chiefs, I expect West to get a good amount of carries and end up with a decent fantasy game.
WR Golden Tate (Detroit Lions)
Golden Tate has always been known as a solid receiver, but he has never been a superstar. However, I expect Tate to have a great week six as he faces the weak defensive secondary of the Bears. I expect Tate to get quite a few receptions from quarterback Matthew Stafford and ultimately lead the Lions to their first win in 2015.
Ravens' Defense
The Ravens' defense has struggled in 2015, as defensive leader Terrell Suggs got injured in the Ravens' season opener. However, I expect the Ravens and their defense to have a good week in week six. The Ravens play against the 49ers, who have struggled offensively. I expect the Ravens' secondary to take advantage of 49ers quarterback Colin Kaepernick and force multiple turnovers.
Players to sit this week:

QB Cam Newton (Carolina Panthers)
While Panthers quarterback Cam Newton is usually one of the most explosive fantasy quarterbacks, I expect him to have a down week in week six. Newton and the Panthers face the Seahawks and the Legion of Boom, who have shown that they are the best defensive secondary in the NFL. While Newton may have the chance to get some points by rushing, I don't see Newton accumulating many points for passing this week.
RB Giovani Bernard (Cincinnati Bengals)
While the Bengals are undefeated, they have not yet found stability at running back. I don't expect that to change this week, as Giovani Bernard and Jeremy Hill will compete for carries. Also, the Bengals face the brutal run defense of the Buffalo Bills, who rank seventh in fantasy points allowed to running backs.
RB Chris Johnson (Arizona Cardinals)
Although Chris Johnson has had a sudden resurgence to his career this season, this will not be the best week for fantasy owners who have him on their teams. The Cardinals play against the Pittsburgh Steelers, who have one of the best run defenses in the league. With the Steelers' run defense, I don't expect Johnson to get as many carries, and I expect quarterback Carson Palmer to throw the ball often.
WR James Jones (Green Bay Packers)
With the preseason injury of star receiver Jordy Nelson, James Jones has stepped up to the plate, and has played rather well. However, I don't expect him to have a good week in week six, as the Packers face the Chargers, who have one of the best pass defenses in the NFL. I expect the Packers to still throw the ball, but there will be fewer completions, as a result of the tough Charger secondary.
Eagles' Defense
The Eagles have had a rough start to the 2015 season, as they are 2-3, with some defensive struggles. The Eagles' defense averages  7.8 fantasy points per game, which is not terrible — but is not great. This week will not be good for the Eagles' defense, as they play against the New York Giants, who should pick apart the Eagles' defense.