Track Advances to State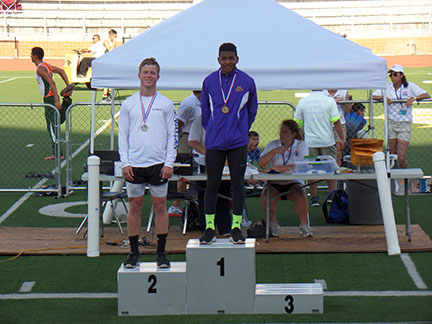 Two boys track athletes are advancing to the State meet. On Friday April 25th Jake Nowak and Travis Brannan qualified for State after placing at the Regional meet.
Jake ran 48.39 seconds in the 400 race meter and Travis jumped 45'3.25" in triple jump they both placed second in their events.
"Travis needs to make sure his steps are on the board and Jake needs to work on coming out of the blocks and that is really the only thing they need to work on. But at this point in the season we are really fine turning all of our events," boys track coach Mike Reynolds said.
This is the first time in VHS history two athletes have qualified for the State track meet.
"We have never had a state qualifier before. That is tough to do in track. This year we have 2 of them. I am so proud of all the boys on the track team," Reynolds said.
Travis is the only person going to State for field events, and is currently ranked 7 out of 9 people.
"I'm really excited to go and represent Vandegrift at State," sophomore Travis Brannan said. "I need to jump farther and do the best I can."
Track got second in District and Area and finished eighth overall out of 66 teams at regionals as a team this past weekend, where Travis and Jake qualified for State.
"The beauty of track is that the numbers never lie. You are either the fastest or not," Reynolds said.
The state meet will be held on May 9th at University of Texas Track.
"We have worked so hard getting these guys to reach their potential and for us to now be going into the state meet is absolutely amazing," Reynolds said.
About the Writer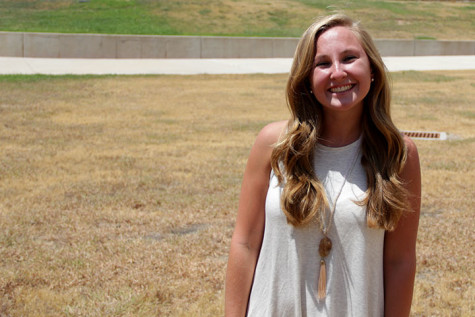 Kate Murphy, Newspaper President
Kate Murphy is a senior, she has been a writer of the Vandegrift Voice for three years. She is the current President for the Newspaper where she plans events and helps encourage her fellow students. Kate enjoys writing about sports and lifestyle articles, she enjoys writing about her fellow classmates and getting to know them. Go Vipers!