Boys Golf Season
Hang on for a minute...we're trying to find some more stories you might like.
For the 2013-2014 golf season, the boys varsity 'black' golf team has placed first in two tournaments and third in their most recent tournament.
"The guys have had a very good start to the year," Coach Matt Wernecke said. "They've picked up two wins and we are starting to get busy again with our spring schedule. This year's team has a great chance to pick up a few more wins this spring and hopefully have a chance at the state title later in the year,'
The boys 'silver' varsity team has placed twelfth, thirteenth, ninth and seventh in their four tournaments. The boys junior varsity team placed third in four tournaments with a fourth and second place in the two most recent ones. JV has one more tournament until the end of the season, and the 'black' varsity team has two more until they head off to regionals.
The girls also have proved to be successful this year, as well. The varsity team has placed first and second in all of their tournaments from October to February, and the JV team has placed second and third in all tournaments, with a sixth place at the most recent, Marble Falls Classic at Horseshoe Bay.
"The girls are the favorites to win District and Regionals," Wernecke said. "There doesn't seem to be a dominant team that nobody can beat, so the girls are shooting for a top three finish this year, which would earn them a state medal,"
District will take place on April 7 and 8 at Delaware Springs Golf Course. If they place well, they will go on to Regionals on April 14 and 15, and will then proceed to play at state on April 28 at the University of Texas Golf Course.
"It takes this kind of dedication to compete at the highest level in golf now," Wernecke said. "This particular group of guys understands what it takes, and they have been willing to put in the time and effort to achieve some lofty goals."

About the Writer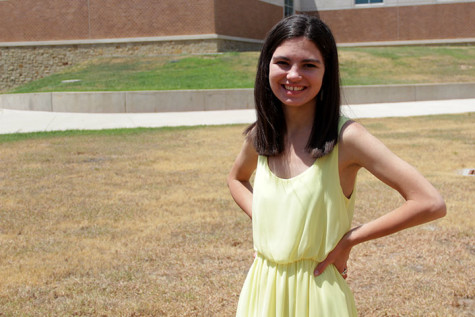 Emma-Rose Floyd, News Editor
Emma-Rose is a senior at Vandegrift. She has been a part of newspaper since her sophomore year. Positions she has held include Social Media Manager, and News Editor, a position she has had for two years. Emma-Rose  is also an active member of Key Club, dances in her free time and is a member of the UIL journalism team. She hopes to major in communications in college and become a full-time journalist.