Sophomore Commits to UNC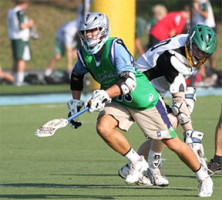 Sophomore Blake Tyndall committed to the University of North Carolina at Chapel Hill for the 2017 season over winter break.
"I have liked UNC ever since second grade and have wanted to go there since! They are currently no.3 and I really like and respect the coach and cannot wait to play for an awesome program."
 Tyndall will be going to a prep school after graduating high school and will play for UNC fall of 2017 and spring of 2018. Blake currently is the faceoff specialist for Vandegrift.
"I like face-off's because it is what I'm good and I like getting the fast breaks and scoring. Last year we won the faceoff and scored within a minute."
With lacrosse being a newer sport in the south, and especially in Texas, it takes a lot of work to get noticed.
"The UNC coaches really like Texas guys because they know we work really hard."
 Blake will be red shirting his freshman year as he at a prep school.
"I will get a good amount of playing time during my freshman year, but I will get more reps more sophomore year and will hopefully further my lacrosse career and will hopefully go pro after college."
Tyndall will be playing club lacrosse for club and Vandergrift until he graduates.
"It's really nice to not have to think about colleges and where I will go."
About the Writer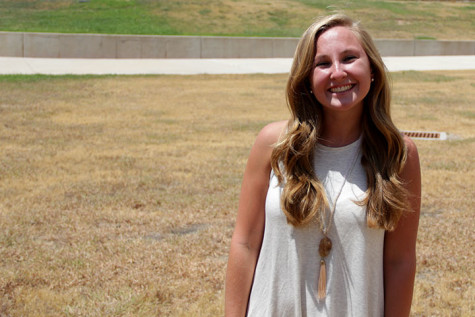 Kate Murphy, Newspaper President
Kate Murphy is a senior, she has been a writer of the Vandegrift Voice for three years. She is the current President for the Newspaper where she plans events and helps encourage her fellow students. Kate enjoys writing about sports and lifestyle articles, she enjoys writing about her fellow classmates and getting to know them. Go Vipers!