A Preview: Homecoming Week 2013
The week we have all been waiting for has finally arrived. The long-awaited Homecoming game against the Marble Falls Mustangs is this Friday, and festivities for the week are in full motion.
 In preparation for this exciting event, the school has set up "spirit days" such as "Red, White, and Blew Out the Mustangs" on Tuesday, where all students were encouraged to wear patriotic attire, 'Mess with the Mustangs" on Wednesday, when everyone dressed up to match with their friends for a day, "Mellow Out the Mustangs" on Thursday, a day in which students can dress up like hippies, and finally Friday: "Show your Viper Pride" day, where all vipers are encouraged to wear their school shirts and show their enthusiasm for our school.
"I like dressing up for spirit week because it's fun and it gives you an excuse to wear some of your clothes you never really get the chance to wear," Emma Claypool Freshman said. "My favorite theme is probably twinning."
Wednesday also marked the Homecoming Parade and Pep Rally, which was held at Monroe stadium. The Parade started at 6:30 and led to the stadium, where the Pep Rally was held at 7 o'clock, complete with a fireworks show. At the game itself on Friday night, the homecoming King and Queen will be crowned for the 2013-2014 school year. But the fun for the week doesn't just end with the game. There is a concert afterward featuring the band "Sam Riggs and the Night People", and tickets are being sold all week. They are $7.00 presale in the front office and cafeteria, and $10.00 at the door.
"I'm excited about the concert, and I'm going to get a bunch of my friends to go if they can too," Amy Lyn Siroin Sophomore said.
 Whether you are planning on participating in the Homecoming festivities this year or not, this week will be one to remember for years to come.
About the Writer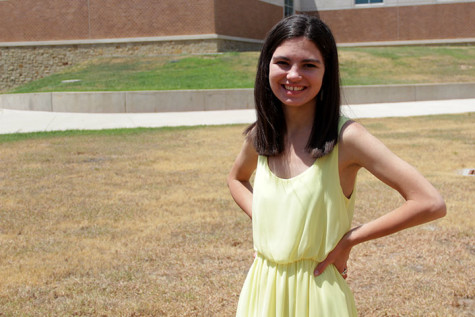 Emma-Rose Floyd, News Editor
Emma-Rose is a senior at Vandegrift. She has been a part of newspaper since her sophomore year. Positions she has held include Social Media Manager, and News Editor, a position she has had for two years. Emma-Rose  is also an active member of Key Club, dances in her free time and is a member of the UIL journalism team. She hopes to major in communications in college and become a full-time journalist.