Varsity Teams Prepare For Fall Season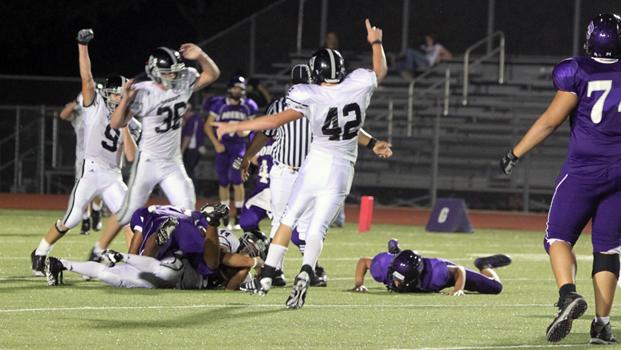 Sofia Colorado, staff writer
September 21, 2010
   With the arrival of new, eager athletes, varsity sports have become more competitive. Unlike the preceding school year, Vandergrift High School has expanded its student body to encompass the junior class. This influx of ambitious learners also carried along a populace of sport driven athletes opening an optimistic future for the varsity teams.
   "The team is looking very promising," Holly Raffaeli, head coach of varsity swimming, said.
   The varsity swimming team has doubled in size since last year and has also doubled in potential to make it to their ultimate goal: going to State.  The team's greatest fear is Lake Travis and the key to win is "staying focused and motivated." Raffaeli believes that although they are young players they will continue to stay motivated. 
   Motivation is also a quality that could accurately describe the varsity volleyball team as they have been striving to work hard and compete vigorously. 
   "I've been so proud of them," Julie Schier, varsity volleyball coach, said "they are the sweetest kids in the world."
Schier says that after playing more challenging opponents this year, the team has continued to stay strong. 
   "[The team] is like a close knit family, they win together, lose together and grow together," Schier said. The ultimate goal is to earn a spot in district and for the team to keep building success. 
   Also sharing the volleyball team's ambition is the varsity cross country team. The runners have developed an efficient work ethic that is vital to a team.
   After being a runner her entire life, varsity cross country, Jennifer Gegogeine continues to coach what she loves. Cross country has been successful in practice and will aspire to do so in the upcoming meet at A&M; this will set off the start of their competitive year.
   "The team has passion and are dedicated to their work," Gegogeine said. 
   Their rival team, Cedar Park, will present a challenge to the team because most of the athletes who are juniors were previously on the Cedar Park team. However, the real goal is going to State and that's exactly what they plan on doing.
   Like many sports, reaching state is their number one priority; however, tennis has different aspects in mind.
The goal is to "build a program that has a reputation of excellence," James Larremore, varsity tennis, said.
   The team has started out strong, and this can be seen through the matches that they have won in the past two weeks. Larremore describes the surroundings as "good tennis area." In other words, there are lots of people that are involved in the sport and are good at what they do.
   The team is eager to play against their opponent Lake Travis, and ultimately beat them. Larremore describes the team as overall acting very well and constantly motivating each other during games.
Larremore believes that regardless of what varsity sport you play, there are certain qualities that must be apparent in every player.
   "[Athletes] must have commitement, drive and a positive attitude."