It's a love story
Surprise! Taylor Swift announced on Feb.12, that she will be rerecording her Fearless album, which will be released on April 9th with six never before heard tracks. Her single from the Fearless album, "Love Story," was released the night she announced the rerecording. 
After hearing "Love Story-Taylor's Version" it brought back so many memories from when the song was first released 12 years ago. This song is incredibly special to me as this was the song that got me to become a fan of Taylor Swift, and I still remember to this day, me sitting in my mom's car at the age of 6, my mom and I jamming out to that song, and nine years later, I get to relive the day I became a fan of her again. 
What stood out to me the most from the song was the way she sounded when she sang the song. When she first recorded the song, she was a teenage girl in love but now she is an adult singing about what it's like being in love. 
Since the song is rerecorded, I am understanding the lyrics a little differently and can relate to them more. Back then in 2009, I understood it as parents not wanting their child to be with someone they love and how they have to disobey their parents' rules to see each other in secret. But now in 2021, and I am understanding the lyrics differently. What's keeping people from seeing each other is what's going on in the world today and how people have to stay safe and distant, which is why when I hear the lyrics "Romeo save me I've been feeling so alone," I think of when we were in quarantine for four months and how much I would want to see my boyfriend but couldn't.
What the best part about having Taylor do a re-recording is getting to hear what she sounds like singing her old songs as an adult and what she'll sound like singing country again as she hasn't sung country ever since Red, so it'll be interesting to hear her do country again. 
Overall, I can't wait for the rerecording of Fearless to come out and hearing all my favorite songs from that album as a young girl to now, and just hearing them when I'm older and having all the memories come back to me. If you are a fan of Taylor Swift and her song "Love Story," I recommend you give "Love Story-Taylor's Version," it will make you feel young again and will bring back memories.
About the Writer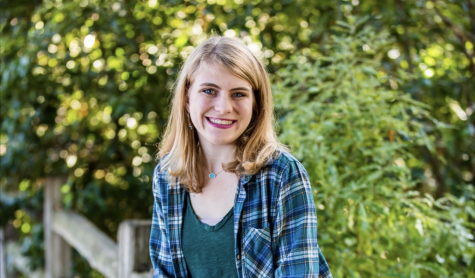 Taylor Chronert, Staff Reporter
Taylor Chronert is a junior and this is her first year on the newspaper staff. She is involved in Cross Country and Track at Vandegrift and has been doing that for three years. In her free time, Taylor enjoys reading, writing, listening to music, being outside, running, and spending time with friends