"The Mandalorian"
The Mandalorian, courtesy of Disney's streaming service, Disney+, is the first live-action show of the Star Wars franchise, and follows the story of a Mandalorian bounty hunter (played by Pedro Pascal) with a policy of getting the job done, no questions asked. But when the Mandalorian takes on a unique job to retrieve a mysterious target, he finds himself contradicting those ideals. When he discovers that his target is merely an infant–one which seems to be from the same species as famous Star Wars character Yoda–he finds himself feeling sympathetic for him. After he delivers "Baby Yoda" to his employer, he feels growing concern about what will happen to him. In a sudden change to his usual character, the Mandalorian takes the child back, using force to do so, and escapes, beginning his quest of finding Baby Yoda's own kind, avoiding the bounty hunters sent after him along the way.
The Mandalorian follows a very different story than what is typically seen in the Star Wars movies. Instead of telling another galaxy-wide conflict that likely involves overthrowing an antagonistic government, the story takes place on a smaller scale with lower stakes and shows us more of the lives and worlds of the ordinary residents of the galaxy who aren't spending their time becoming Jedi masters or blowing up death stars. The development of the Mandalorian's relationship with Baby Yoda is also quite charming, as he noticeably develops parental feelings of affection for the child as he plays the role as his caretaker. Watching this new perspective of the Star Wars universe as Baby Yoda progressively grows on the Mandalorian is quite entertaining to watch, especially when paired with the shows high quality visuals.
Of course, the show isn't perfect, and it certainly isn't among the best out there. The story is not exactly in-depth, and seems to experience the occasional plot hole. And the fact that the two characters that get the most screen time are the always-masked Mandalorian and a rather stoic baby alien, we aren't going to see great expressiveness all that frequently.
Overall though, the show is quite enjoyable, and I've found it to be quite entertaining despite its somewhat simple plot. For those interested in shows that explore the ordinary lives of characters in less than ordinary settings, I would definitely recommend a watch, and it could make for a great activity over the winter break.
About the Writer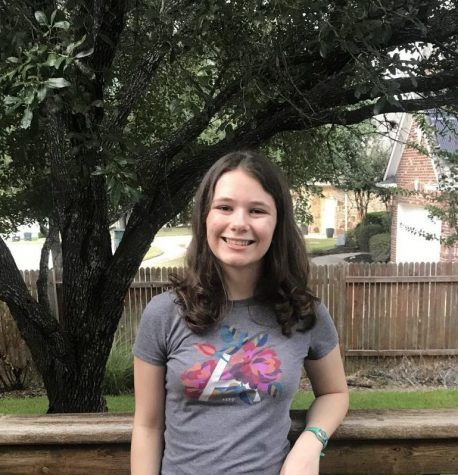 Brianne Chase, Staff Reporter
Brianne Chase is a junior at Vandegrift and this is her first year in newspaper. She has been in choir for six years and is a part of the women's varsity choir. After she graduates, Brianne plans to study microbiology at BYU, although she hopes to also continue writing in her free time.