ACL first-timer reviews weekend two
I walked in the door Monday afternoon after a crazy weekend of firsts at Austin City Limits Music Festival, and told my mom that I thought it was one of the best weekends of my life. She laughed and said that I haven't been alive that long so I wouldn't really know, but I think she understood what I meant. The best feeling in the world is dancing in a crowd full of strangers to a song you don't know by an artist you only recently learned about. 
My best friend, as usual, made a supposedly solid plan so we could all see the artists we were excited about and make sure we had rides to and from Zilker Park. We quickly discovered a hole in the plan on Friday morning when we overslept and missed The Aces. It took lots of alarms and a few skipped breakfast stops to make it in time to see the first shows on our list Saturday and Sunday.
One thing I found devastating was the lack of sleep; I have never been this tired in my life, though I will say the choice to stay out late was worth it because the last shows were some of the best shows and I'm so glad I didn't miss the chance to go to silent disco. I have never been as close to other people as I was in the silent disco line, not to mention how much more cramped it got when a group in the way back started to push everyone forward and into the staff who threatened to kick us out.
On the other hand, I didn't mind the loss of space in concerts like Lil Uzi Vert's because the mosh pits were insane and I've never danced so hard in my life. My group was even on the big screen in a mosh pit at Denzel Curry's show on Saturday, which was another new experience for me.
Despite there being more than 60,000 people standing in the Lizzo crowd Sunday night, I was across the park making my way to the front of a less known artist, LANY. My friends couldn't stand to miss Lizzo, and I don't blame them, she's an incredible performer, but I had been waiting to see LANY since January and there was no way I was going to miss them. Turns out I made the right choice. I have never sung so loud in my life and I made a friend whose group also went to see Lizzo. We even screamed "I love you" together because… who wouldn't love LANY? They put on a killer show and it was the highlight of my weekend, which is saying a lot.
Besides being a huge fan of LANY, I am also partial to classic Austin eats, like Juiceland, and so I was obsessed with all the different, delicious local food options. My friends and I made a point to grab one of everything we wanted to try and share on Sunday for lunch and the cucumber agua fresca that Juiceland made was so refreshing. I will also admit to eating Amy's on Friday when it was below 50 degrees. 
Next year I would definitely bring a few extra clothes just in case the weather doesn't go as planned like last weekend, but I ended up being able to brave the cold, especially in the crowds waiting for concerts to start. Overall, I would say Austin City Limits exceeded my expectations. It was a weekend to remember and I left with a repertoire of new inside jokes, stronger friendships, new artists to listen too and even a few new friends.
About the Writer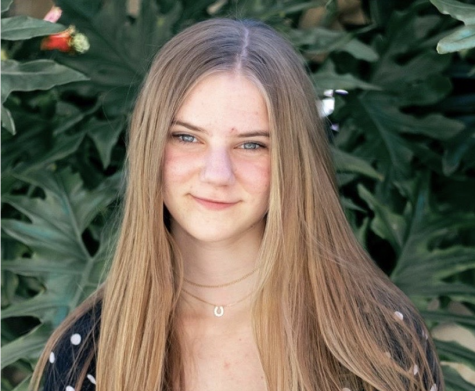 Katie McClellan, Co-Editor
Katie McClellan is a senior and this is her second year on staff. She's also a member of the yearbook staff and NHS. Katie loves to read, write, advocate, and spend time with her friends. She can usually be found on the lake or in Ms. Walker's classroom.