'The Last Summer' movie review
Let me just start off by saying "The Last Summer" was not what I was expecting. When I first saw the preview for the movie on Netflix I was very excited. The cast looked fabulous with Maia Mitchell, KJ Apa, Halston Sage and Tyler Posey, who, may I just add, are some of my favorite actors. The storyline also looked like the typical teenage romantic comedy, which I love. But boy was I wrong.
Not only did this movie not have a clear storyline, it had three unclear storylines. The movie follows Griffin and Phoebe, Erin and Alec and Reece and Chad as they try to make lasting memories in their relationships before going off to college. The problem is, none of these storylines are developed. The whole movie seemed rushed as it tries to cover three months of the three different storylines in one hour and 49 minutes.
Honestly, nothing really happens. If you manage to get over the fact that each of the storylines aren't developed well, there is still the problem that nothing significant happens. The simplest way to say this is that the movie was just flat out boring. The most "interesting" storyline, if any, is the one with Erin and Alec, as they try to get over their breakup before college. But after loads of useless drama, they end up deciding they broke up too soon and get back together.
The only seemingly okay thing in this movie that I enjoyed is the music. The music was varied very well and matched the moods of the scenes. I also just personally liked the collection as a lot of songs match my playlist.
Overall, "The Last Summer" was probably one of the worst Netflix Original movies. I would not recommend this movie to anyone who is looking for a good romantic comedy. Honestly, I would not recommend this movie anyone looking for any movie. This movie was definitely just a waste of time.
About the Writer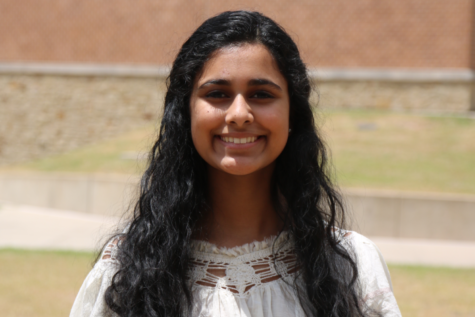 Harshita Avirneni, Spotlight Editor
Harshita Avirneni is a senior and this is her third year on the Vandegrift Voice staff. She joined newspaper because she wants to pursue a career in journalism. Harshita is also involved in UIL journalism, robotics and FCCLA.