Book Review: 'Inside Out & Back Again'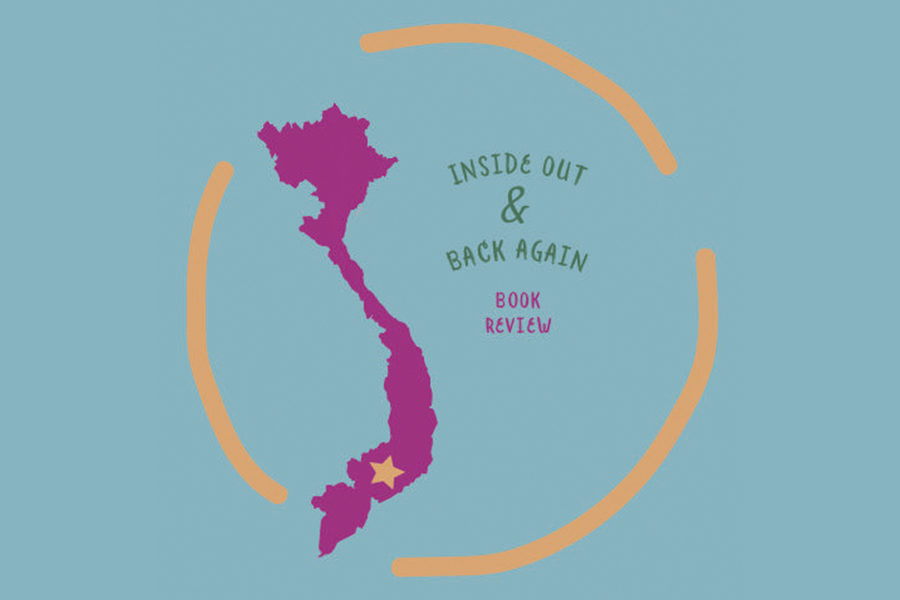 Childhood to children is sweet and slow like molasses. Days feel like months and months feel like years. A child slips away from their childhood when they're forced to act like an adult, yet every child takes their childhood for granted. Children really do grow up fast. The book "Inside Out & Back Again" is an appreciable read for anyone who enjoys historical fiction. In my opinion, the verse novel is suitable for almost anyone although there are some serious and realistic parts that may not be suitable for some people. Every reader has the ability to dig at the layers and layers "Inside Out & Back Again" has to unfold. The style of writing is a first person narrative of poems through the main character.
The story begins in April of 1975 within the bustling city of Ho Chi Minh (commonly referred to as Saigon). A family containing a widowed mother, her three sons Quang, Vu and Khoi and her youngest child, her daughter named Kim Hà or Hà, barely sweep by in their home. Hà along with the rest of the family begins to notice small occurrences that go from unsettling to down right threatening. Things and people in Hà's life start to slip away. Friends and neighbors are move away in fear that their lives are at stake. The mother realizes that it is no longer safe, not only in their neighborhood, but in Saigon all together. Eventually, the family is forced to evacuate. They have to bring a rationed portion of rice and only a small bag worth of possessions onto a rescue ship. The ship is extremely crowded with hundreds of other refugees. Hà and her family get assigned to move to Alabama where they are awed in a cultural shock. Watch the story unfold as Hà's family steps on American soil for the first time.
I would most definitely give this book five out of five stars because of its unique plot, characters, and symbolism. I find it impossible to dislike the story because there's an element for everyone. I was 10 years old when I first read this book. Although there were many themes and occurrences that were difficult to understand, I still was able to relate to themes such as moving to a new area and losing a loved one. Since the novel was written in the narrative of a girl the same age I was. Although she was dealing wit things I have never had to deal with, I could still feel a connection between us. No matter what age the reader is, they will find something relatable or interesting within "Inside Out & Back Again" making this novel a must read.
About the Writer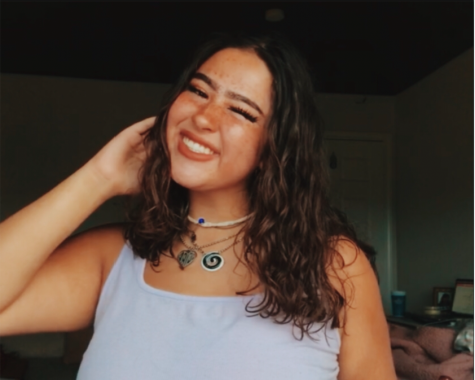 Priya Gregerson, Co-Editor
Priya Gregerson is a senior at Vandegrift. She decided to return to the Vandegrift Voice because she's passionate about getting to know other people and their stories. In her spare time, Priya enjoys listening to music, art and spending time with friends and family.