'Helter Skelter' shocks and intrigues
"Helter Skelter" is the true-crime bestseller following the story of the Charles Manson murders. Written by the lead prosecutor of the case, Vincent Bugliosi along with writer Curt Gentry, the book details this gruesome case mostly from Bugliosi's perception. The audience follows along as a trail of clues at two horrific crime scenes led investigators to a strange "Family" headed by Charles Manson, or as his followers think of him, Jesus Christ.
The book begins at Sharon Tate's house where Tate, a pregnant Hollywood actress, and three of her friends were found dead the morning of Aug. 9, 1969. The next night, Rosemary and Leno LaBianca were murdered in much the same fashion. Both murders were scenes of terror and gore. The victims were brutally stabbed dozens of times. The LAPD was scrambling to find the killer — or killers — that had shocked the Los Angeles area. "Helter Skelter" documents the crimes, the leads and the killers with precision as a startling tale unfolds.
This book is so enthralling I had trouble putting it down. The unique perspective offered by the author (the Manson prosecutor) and his captivating writing style are sure to draw the casual reader in. This book contains a lot of information and lots of people move in and out of the story, always affecting it in some way. In the hands of a worse writer, this would quickly become confusing and tiresome, but Bugliosi and Gentry juggle the players in this real life drama with apparent ease. When reading "Helter Skelter," the audience does not have to worry about becoming lost in a sea of information.
However, because Bugliosi was the lead prosecutor in the case, he imposes his own views on these real life people and events on his readers — knowingly or not. In the case of Charles Manson and the people who murdered under his command, it is easy to see why they are evil without Bugliosi's spelling it out. That being said, there are others who occupy more of a grey area that Bugliosi paints as either entirely immoral or entirely moral. This is not fair to the real people he discusses, as he touts himself as an expert on the case and many readers may be inclined to take his opinions as fact.
If one reads with an open mind, "Helter Skelter" is a comprehensive tale of human deception and sorrow that will hold your attention until the very last page. If you are looking for a good read, pick up a copy.
About the Writer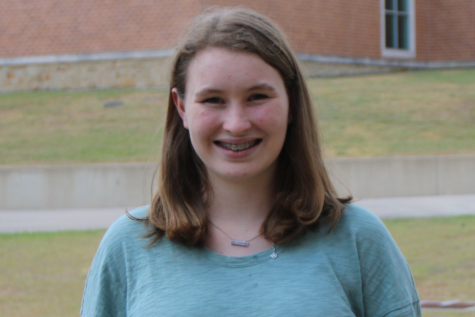 Natalie Brink, News Editor
Natalie Brink is a senior, and this is her third year on the Vandegrift Voice staff. In the spring, she competes in UIL journalism. When she has free time she reads as much as she can and walks her dog. She hopes to pursue a career in journalism after graduation.