Movie Review: National Lampoon's Christmas Vacation
As Christmas break rounds the corner, students are getting ready for not only midterms, but also the many days they will have to sit around at home being festive. One of the holiday activities people love to take part in is cuddling up in fuzzy blankets with friends and hot chocolate to binge watch Christmas movies all day (at least, that's what I do).
The top holiday movie on my list is definitely National Lampoon's Christmas Vacation, a comedic film directed by Jeremiah S. Chechik and starring the funny and famous, Chevy Chase. The movie also stars Beverly D'Angelo as Ellen Griswold, and Juliette Lewis and Johnny Galecki as their children. Christmas Vacation is one of the many classic films about the Griswold family. In this one particularly, the family takes on the wild responsibilities of hosting Christmas for both sides of the family at their home. In a two-story house filled with nagging relatives, what could possibly go wrong?
Well, when you are dealing with the Griswolds, many things tend to spiral out of control, especially when the holidays roll around. Clark Griswold, who is played by Chase, wants to make sure everything is perfect for his family: the tree, the house decorations, and the food. Half way through the families visit, thought, Clark's crazy, redneck cousin shows up unexpectedly with his own side of the family, adding to the household chaos. On top of all the hectic sleigh rides, burning Christmas trees, and attic lockdowns, Clark's boss makes the decision to cut out holiday bonuses, which he was looking forward to as the silver-lining that holiday season.
Christmas Vacation consist of many scenes you would find yourself laughing over, whether you are watching with your best friends, your mom and dad, or even you grandma. There is a comedic factor for everyone in the movie to enjoy. I started watching this movie as a household tradition every Christmas when I was 12-years-old with my mom, step-dad, and step-brother. Even as a kid, I could still appreciate the funny moments in the film, and still do four years later. The cast works perfectly together as an on-screen family to make the crazy events that occur relatable for audience members that might have also experienced a hectic holiday.
Okay, maybe not as hectic. Nobody wants a squirrel to jump out of their Christmas tree while they're in the middle of eating Christmas Eve dinner. Events like those are reserved only for the Griswold family (sorry, Chevy).
This movie is perfect for the days on your holiday break when you have nothing better to do and just want to spend the day laughing at ridiculous slapstick comedy. This iconic cast never fails to cheer me up and put me in the holiday spirit, and I'm pretty sure it does to same for a lot of other people too. As for the holiday tradition my family has when it comes to watching it every year, I will continue to take part and maybe even pass it down a generation. I have a feeling National Lampoon's Christmas Vacation will never go out of date and continue to bring joy to the world during the Christmas time, regardless the year.  
About the Writer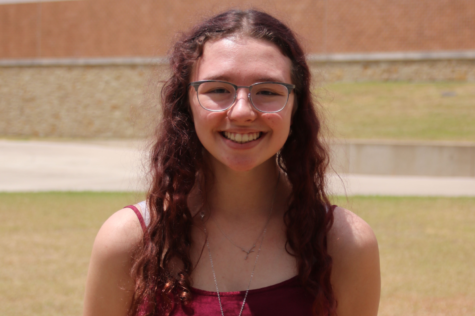 Claire Lawrence, Opinions Editor
Claire Lawrence is a senior and this is her third year on the newspaper staff. She wants to study journalism in college and eventually become the editor of a successful publication. She also enjoys theater and writing music.