'Christmas Chronicles' movie review
I'm going to be honest – I was really skeptical about the new Netflix movie "The Christmas Chronicles." This lighthearted family-friendly movie is sure to put you in the holiday spirit as it has all of the key elements to a sappy Christmas movie intended to make the audience smile. With the lovable little girl played by Darby Camp, the Grinch-esque teenager played by Judah Lewis, the iconic Santa Claus played by Kurt Russell, and the use of holiday magic bringing people together, the adorable take on an old classic will surely soften you up.
The movie follows a small family consisting of 10 year old Kate, her 17 year old brother Teddy and their hardworking mother, Claire. Growing up, the entire family adored Christmas and made annual family videos of the most wonderful time of the year. But after their father passed away in a fire, Teddy loses his spirit. Kate tries to urge him to believe once again, but he refuses and their relationship takes a turn for the worse. Come Christmas Eve, Kate convinced him to camp out for Santa with her and, thinking it would prove that there was no Santa, he obliged. Low and behold, they found Santa, climbed onto his sleigh, and had to help him save Christmas.
Though the movie used lots of special effects that were necessary for cinematic integrity, they were somewhat delinquent. It's the kind of movie you would watch on a late night to unwind or a family movie night when you want to watch something cute. The overly animated elves and reindeer kicked it for me. As the movie progressed further into the Christmas-saving, the effects got more and more intense. Scenes of flying through a tunnel of presents that would somewhat resemble space if not for the plethora of bright wrapping paper, will forever be replaying in my head as I'm trying to sleep. I still can't decide if that's a good thing or not.
One very interesting aspect was simply the creativity that went into the film. There were multiple plot changes that set this movie apart from a large number of those with a similar plot. Anyone can put together a movie about children discovering Santa and some small element gets disturbed to where he needs their help, but it takes a special kind of creativity to make a night as messy as this one gets. The characters skillful execution of escaping situations can only be thanks to an  insanely creative writing team and production crew behind the scenes. Who else could have come up with an entire elf-Christmas language just to be used for an hour and 45 minutes?
Though this movie isn't exactly my top choice, I wouldn't be entirely appalled to watch it again. It's something to watch when you don't know what else there is or for the night before Christmas if you're sick of the Hallmark marathon. Most aspects were good, however, a few played out pieces made it drag on. The moody teenager has been overdone and I found myself cringing at some of the "cute" sibling moments. Then again, I may be biased considering I don't solve issues by "hugging it out", but who knows. Maybe it's all for the cinematic effect.
About the Writer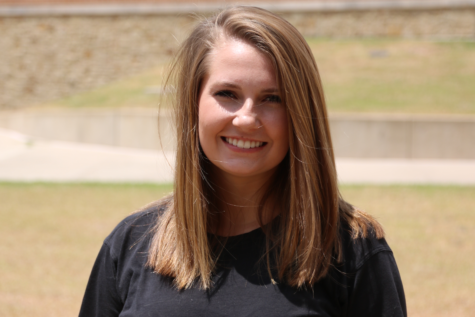 Codi Farmer, Staff Reporter
Codi Farmer is a senior and this is her second year on staff. She is also involved in PALS, DECA, UIL Academics and Rake the Lake. She loves music, reading and writing and can often be found playing with dogs.