TV show review: 'Friday Night Lights'
Let me start off by saying that this is my favorite show of all time, and I watch a lot of TV. "Friday Night Lights" is an American drama series following Eric Taylor (Kyle Chandler) and his wife, Tami Taylor (Connie Britton) and his daughter, Julie Taylor (Aimee Teegarden), as he starts his new job as head football coach in Dillon, TX. The show also follows the lives of the football players: Tim Riggins (Taylor Kitsch), Matt Saracen (Zach Gilford), Jason Street (Scott Porter) and Smash Williams (Gaius Charles). Later on, it also follows other football players in East Dillon: Vince Howard (Michael B. Jordan) and Luke Cafferty (Matt Lauria).
First off, this show does an excellent job making connections between the audience and the characters. Every episode I have watched, I have grown closer and closer to each and every character in this show. My personal favorite is Matt Saracen. This character showcases a person who is there for the people he cares about and pushes through everything. "Friday Night Lights" does an amazing job following the lives of these football players and making them come to life.
Another great aspect of this show is its realistic viewpoint on the game of football. I know, I know, not everyone is a fan of football but the depiction of Texas high school football is pretty accurate. When I first watched this show I didn't live in Texas and thought that high school football games could never be that crazy. But, once I got here, I realized that Texas high school football is nothing short of what is shown in this show. In fact, in season three the show covers a whole debacle on funds for a jumbotron, which is funny because there was just one installed at Monroe Stadium.
I recommend "Friday Night Lights" to people of all ages. I am currently rewatching the show on Amazon Prime but I also know it is available to stream on Hulu. My personal advice is to find it, watch it and enjoy the beautiful five seasons that are worth every second. And another  piece of advice, as Coach Taylor so oftenly says, "Clear eyes. Full hearts. Can't lose."
About the Writer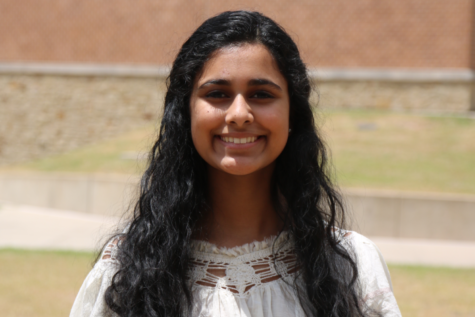 Harshita Avirneni, Spotlight Editor
Harshita Avirneni is a senior and this is her third year on the Vandegrift Voice staff. She joined newspaper because she wants to pursue a career in journalism. Harshita is also involved in UIL journalism, robotics and FCCLA.