My COOL Week experience at the Jonestown Police Department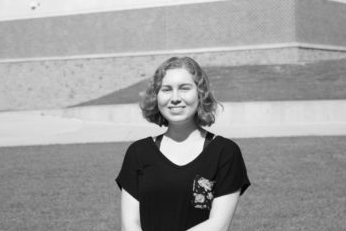 More stories from Caitlin McKeand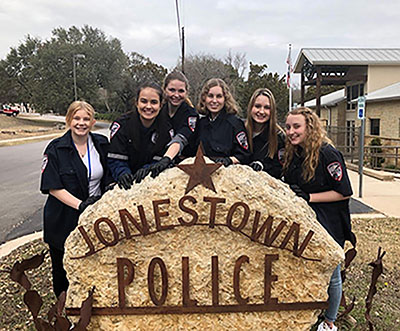 COOL Week is an incredible opportunity for students in the Leander Independent School District to shadow people in jobs that they may be considering, have an interest in or know they want to do. For up to one full week students join independent businesses, NASA, culinary schools, surgery wards, etc and network with individuals in their potential field. Seniors have to sign up fast and be diligent in turning in resumes and other paperwork to transition coordinator Sarah Spradling to confirm their position.
I was lucky enough to get an opportunity to shadow the Jonestown Police Department for a full week and gained valuable insight into potential jobs in law enforcement.
My week started by arriving at the police station, signing in and sitting down in the training room with the group I would be spending the next five days with: all girls. Chief Paul Taylor was our supervisor and mentor for the week, occasionally joined by Sergeant Lanford. We made our introductions, piled into an unmarked cop car and made our way to our first destination, the nearby FBI building. We toured the building, stopped by multiple areas of different specialties from violent crime to the cyber unit and ended by taking our pick of FBI merchandise from their store. We later walked around the CTEC building and observed live 911 calls and traffic monitors.
Our second day at the station, we analyzed blood patterns and fingerprinting. I'd been told not to go too in depth by Chief Taylor, lest students come in without a sense of surprise. After framing Officer Mark and comparing fingerprints, we also learned about what exactly was in a policeman's belt, followed by a drive around Jonestown, of course stopping to see previous crime scene destinations. Wednesday featured a tour of a nearby jail, showing us around different sections and the steps after getting found guilty and incarcerated, and finally, a stop at the attorney general's office. Thursday included a trip to the game warden's office and ended with an impromptu visit to a crime lab (with animals!).
Each place we visited gave us their cards and a possibility for an internship in the future.
If you are thinking about going into the field of law enforcement and aren't entirely sure what to pick Jonestown Police Department for COOL Week would be  your best choice, if you're willing to make up a week of school and work. You get experiences in various fields and get valuable insight to the jobs you have available, the good and the bad.
COOL Week is an incredible opportunity that many seniors don't take advantage of, and I highly recommend it. You'll be hard pressed to find an experience like it during your high school years.
About the Writer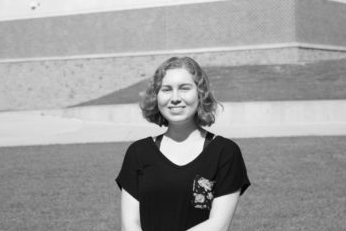 Caitlin McKeand, Co-Editor in Chief
Caitlin McKeand is a senior and this is her second year as a staff reporter for the Vandegrift Voice. In her free time, she enjoys reading, writing, archery, and dogs. Austinite born and raised. She is the Vice President of ASL Honor Society and works for the Riverplace Living Publications for the housing segment. One day she hopes to write a book.