Humans of Vandy: Sophomore Abby Gunn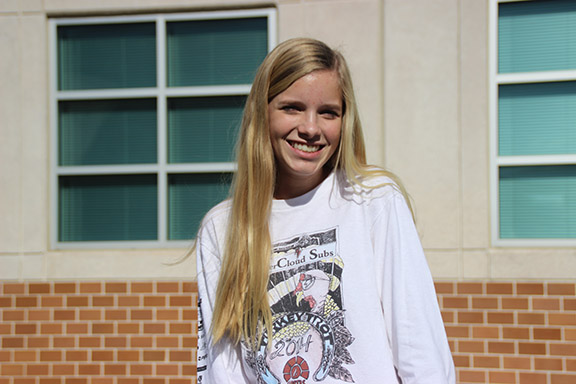 1. Name and grade
Abby Gunn, 10th
2. What are you involved in at VHS?
"I'm involved in Lady Vipers Lacrosse, Key Club, FCCLA, Student Council, and FCA."
3. What is your favorite organization at Vandegrift?
"Lacrosse, because I feel like my team is my second family."
4. Why did you decide to play lacrosse?
"I wanted to try out a new sport and meet people in my neighborhood when I first moved here."
5. How long have you been playing lacrosse?
"This is my fifth year."
6. What do you like about Vandegrift?
"I like the options we have for classes and the people I've met."