Fonda San Miguel Restaurant Review
Hang on for a minute...we're trying to find some more stories you might like.
Fonda San Miguel is one of the oldest and most famous restaurants in Austin and this week it was voted restaurant of the week by Do512. Fonda San Miguel, in the Shoal Creek area, serves up authentic Mexican cuisine in an old fashioned and colorful hacienda-style space.
Upon my first visit to the restaurant with a few friends, I was intrigued by how architecturally unique the building was, and was even more surprised by how colorful it was inside. There were parrots in cages, fountains and plenty of room inside the restaurant to accommodate the amount of people that were there.
Regarding the food, Fonda San Miguel serves authentic Mexican cuisine. Being dinner time when I went, I didn't have the opportunity to try their famous brunch menu but their dinner menu wasn't one to disappoint. My friends and I ordered quite a few entrees and appetizers, but there were a few that particularly stood out. For the appetizers, the guacamole and ceviche were extremely delicious. Guacamole is a Mexican stable and this one did not disappoint. Fonda San Miguel is famous for their ceviche and it was delicious. The ceviche had lots of different types of fish and came with a delicious sauce along with tortillas. The winner of the entree round were the enchiladas. Fonda San Miguel takes pride in their unique and authentic take on enchiladas. The enchiladas can come with chicken, beef, pork and duck and a customer has the option to choose between three unique sauces. The enchiladas were spectacular and were a big hit at the table.
My overall experience at this well established restaurant was amazing. The service, environment and dining experience surpassed all my expectations. The only downside of the restaurant was that it is extremely pricey so if you're on a budget, I'd recommend going somewhere else. Other then that Fonda San Miguel blew me away and is definitely a restaurant that is worth a visit.
About the Writer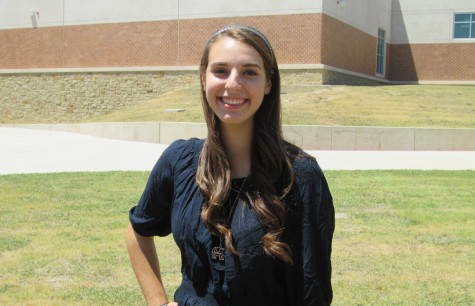 Maria Krychniak, Staff Writer
Maria Krychniak is a staff writer for the Vandegrfit Voice. Maria is a part of the varsity volleyball team, National Honors Society, Mu Alpha Theta, Philosophy Club, Interact Club, and Student Council where she is also the Vice President of the Senior Class. Maria loves to spend her free time volunteering, taking naps, watching Disney movies, and hanging out with friends and family. Maria hopes to pursue a future in a math related field and is excited about her senior year as a viper.