Throwback Thursday
Hang on for a minute...we're trying to find some more stories you might like.
As children most of us watched Disney Channel, Nickelodeon, and Cartoon Network. Back in the day we laughed and cried along with some of our favorite fictional characters. Today as we reflect on our old favorite TV shows we realize how great our old shows were and that the children's shows of today just can't compare.
That so Raven aired on Disney channel from the early parts of 2003 to the ladder part of 2007. The show followed a sassy pre-teen and early teenage girl named Raven who had psychic powers. She could see the future and tried to avoid the bad things she saw or quickly find the good she saw. She often messed up in the process and learned a lesson about herself or her friends and family in the end. Raven was a character that seemed easy to relate to and was easy for us to laugh with or at, which made it easy for us to love her. In episodes she struggled with her size and dealt with mean girls. We've all had to deal with self-confidence issues or girls being mean and Raven helped us through it with a laugh.
Hey Arnold! was a show on Nickelodeon from 1996 until 2004. The showed followed a young boy named Arnold. Around the time we all became involved with Hey Arnold! we were close to Arnold's age and could relate to him easily. Although most of us didn't live with our grandparents the way Arnold did, we could appreciate his troubles and triumphs.
Power Puff Girls was a cartoon network show that aired from 1998 until 2005. Three of every girl's favorite superhero's Buttercup, Blossom, and Bubbles were created from sugar, spice, and everything nice with a splash of Chemical X. Along with demonstrating the difference between right and wrong, they also gave us an example of girl power that our young minds were quick to grasp. As little girls, were shown that girls could be superheros too.

About the Writer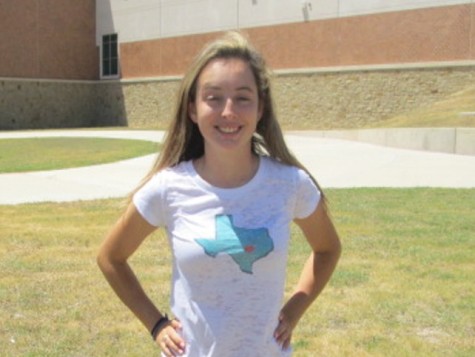 Sarah Davis, Sports Center
Sarah Davis is a senior at Vandegrift this year. She has been on the newspaper and yearbook staff since her sophomore year. She was also the Vandegrift I-reporter for Friday Night Fanstand. Sarah enjoys writing sports stories and is the sports center editor. Sarah wants to attend The University of Alabama and major in communications. Outside of school Sarah like to write, wake-board, and hang out with friends.