Local Businesses You Can Support
One of the biggest consequences of the Covid-19 lockdowns was the massive loss in revenue for small businesses, destroying many people's accomplishments and contributing to the massive economic fallout Covid-19 has wrought. However we as consumers can overturn this trend, here are several local businesses in our community that we can help out during these troubling times.
If you are looking for a non-fast-food option to get some food, there are several restaurants in our local area you can support. If you are looking for Italian food, Nik's is an excellent place. Located by the Home Depot on 620, Nik's offers excellent Italian food in addition to some more common offerings such as burgers. If Mexican food is more your thing, look no further than Flores. In my opinion, Flores has some of the best Mexican food anywhere. Their queso is amazing, the fajitas are absolutely perfect and they have excellent desserts.  
If your family wants pizza, I'Fratelli's is the best. Their square pizzas are absolutely to die for, especially when they put ground beef and pepperoni. If you don't feel comfortable with going to these places in person, you can order from them using an app called Favor. Favor is an app on your phone in which when you place an order, an app employee will order the food. After the pickup, he/she will drop the food off at your doorstep, allowing you to get your food safely.
If you are preferring a little more fancy setting, Steiner Ranch SteakHouse is an excellent choice. They have excellent free bread which I usually end up eating 90% of before my meal arrives. I like their burger because it is nice and large, they also serve delicious steak fries as a side. The restaurant also has an excellent view of Lake Travis, especially at sunset. While the food may be a bit pricey, it is definitely a nice location if you are looking for a more formal meal after months of quarantine.
If you are looking to watch a movie, the Moviehouse and Eatery is located on 620. Due to many movie releases being cancelled due to the pandemic, Moviehouse is airing several classic movies such as Beetlejuice and Planes, Trains, and Automobiles. Their food is very good as well, I like to get either their chicken strip basket or their mouth watering chocolate chip cookies, which are big and filled with chocolate. With many people staying home, their theaters are also relatively empty, which allows for an almost private viewing experience
It is vital as a community that we support our local businesses during these turbulent economic times, the economic ruin brought upon us by this pandemic has destroyed many small businesses.  We must support them not only because they will be necessary for rebuilding the economy, but also for making sure that our local community remains a great place for us to live in. This area has been my home for all my life and I want it to be a great place for all of us.
About the Writer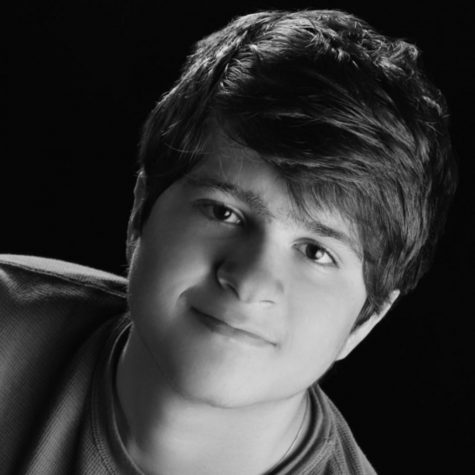 Nicholas Scoggins, Staff Reporter
Nicholas Scoggins is a junior and this is his second year on the newspaper staff. In his free time, he enjoys traveling, reading and participating in military reenactments. After high school, he hopes to pursue a military career.