Student learns value of volunteering at Central Texas Food Bank
I woke up with a marvelous feeling of satisfaction during winter break. Being a volunteer doesn't take much, only love and support. My family and I traveled to Temple, Texas and volunteered with the Central Texas Food Bank for the first time as a family.
 A couple years ago my volleyball team and I had an amazing time sorting the pantry. By helping sort the food pantry we were doing our part to ensure  20,000 plus families would receive multiple boxes of wood that would last them for weeks. Since then, I instantly knew I had to volunteer again because it was a great way to help all sorts of people. It is rewarding to help others and give them the advantages and blessings we are given every day. 
Temple is only an hour away from Austin, which meant we had to wake up early in order to arrive at the Veterans Memorial on time. During the drive I felt anxious and excited to help families and thank veterans for their service. At every angle I observed laughter and happiness that had me in tears because I suddenly realized that it doesn't take a lot to impact someone's day. 
The next day I went again but to Austin's location. We checked in again and got a name tag so it would be easier for the instructors to get a hold of you. We were divided into groups of five that consisted of different stations to build boxes of meals. The assembly line was divided into different items and each person had to place the item into the boxes. There were pallets of food items that traveled to each station in order to make sure the boxes were consistent and did not run out of items.  By the end of the three hour shift we had packed 18,144 pounds of food with 15,120 meals sent out to the community. It was very heart filling to hear those numbers at the end. At the packing facility, they have a name tag ball the size of a basketball from all the people who participated each day at the food drive every year. The year of 2019 has been the most successful yet.
I've always wanted to make a difference in many lives, the only thing holding me back was time. During winter break, I had a lot of free time that led me to volunteering almost each and everyday because it became more enjoyable day by day. 
About the Writer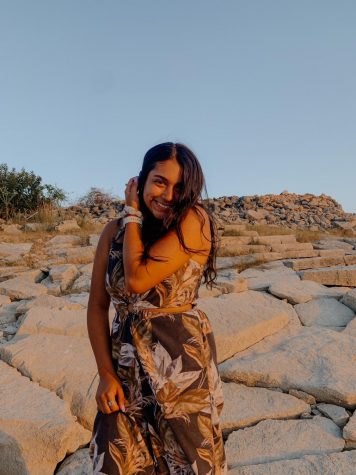 Marah Santiago, Staff Reporter
Marah Santiago is a senior, and this is her second year on the Vandegrift Voice staff. She enjoys spending time with friends and family. Her hobbies are painting and drawing. This year she is looking forward to make new memories.