With the first week of fall already coming to a close, and the weather finally dropping beneath 100 degrees, it's officially time to crack open the Starbucks fall drink menu. I've reviewed and ranked this year's Starbucks fall drinks because in all honesty, the Starbucks menu can be a bit daunting. All of these drinks boast the classic fall flavors of either pumpkin spice or apple crisp and they usually are a spin-off of a standard menu item. Hopefully, my review will help you find your staple autumn drink.
Rank 5:
The all new Iced Apple Crisp Oat Milk Shaken Espresso combines the traditional Starbucks Blonde Espresso with silky oatmilk and crisp apple, taking you on a journey between the different flavors. The apple flavoring definitely came through in this drink, however, it was very disappointing. I was expecting a subtle pop of apple, more along the lines of a traditional apple cider. Unfortunately, this was not the case, and the apple flavoring tasted very artificial. While not a bad drink, it's not what I would order if I was looking for a taste of fall. This drink tasted similar to a traditional espresso, but with a weird aftertaste from the apple flavoring. If you like apples then go for it and order this drink, but just note: It tastes very fake and the artificial flavoring adds to the overall bitterness of the drink. If you are new to coffee, or don't like it, then I wouldn't recommend it. If you enjoy espressos then maybe you will have a better experience than I did with this drink.
Rating: 2/5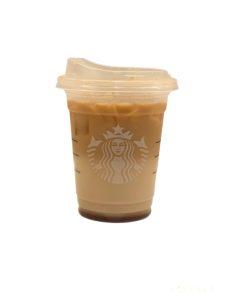 Rank 4:
The Apple Crisp Oatmilk Macchiato is composed of a blonde espresso base with frothy oatmilk, cinnamon, and brown sugar, and it features a fresh apple flavoring with a caramel drizzle to top it off. This drink was mediocre. Similar to the Apple Crisp Oat Milk Shaken Espresso, the apple flavoring fell short of my expectations, and in all honesty, I think it ruined the drink. The apple flavoring gave the drink a weird artificial aftertaste that overshadowed the adequate base of the drink. There was an odd, nutty taste, which I believe was a result of the oatmilk. This drink has potential but overall it wasn't appetizing. I believe if the apple flavoring tasted a bit more sweet and crisp, rather than dull and bitter, the drink would have been further up on this list. There was very little coffee flavor, and the drink tasted more like flavored milk than anything else. I will say that this drink was more "fall" adjacent than some of the other drinks on the seasonal menu, but I would still not consider this drink worth $5 or a trip to Starbucks. 
Rating: 2.5/5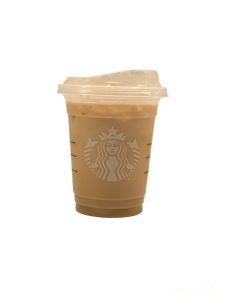 Rank 3:
The Pumpkin Cream Cold Brew boasts a sweet vanilla syrup and a velvety layer of pumpkin cold foam on the top, sprinkled with the familiar blend of pumpkin spice. This drink was not bad at all. I'd say that if you are a coffee lover you will adore this drink. Upon first sip I was hit with the glorious pumpkin cold foam, which I believe is the same as the one on the chai, and it blew me away. This was my first time trying any sort of foam on one of my starbucks drinks and it won me over. The foam elevates this drink and brings it to third place. The actual cold brew was relatively good, however, I found it quite watery, and the spiced flavor I tasted in my first few sips seemed to fade relatively quickly. If you are looking for a more traditional coffee with a fall twist, this is a good drink for you. If you are not usually a coffee drinker, you might find this drink a bit too bitter, and I recommend opting for something a bit lighter. 
Rating: 3/5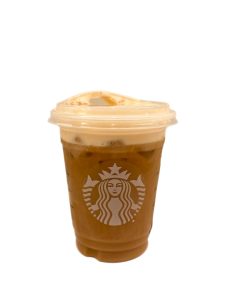 Rank 2:
A luscious espresso infused with the soul-warming flavors of pumpkin, cinnamon, and nutmeg, the Pumpkin Spice Latte establishes itself as a fall staple, perfect for the approaching spooky season. This drink was fantastic. I got it iced, and it tasted like I was drinking pumpkin pie in a cup. I tried the sugar cookie latte last winter and this was far better. I typically find lattes pretty bland, however, this drink was quite flavorful. It is an elevated latte and it lives up to the standard. I think that anyone would like this drink, and if you are new to coffee, this is a great place to start. I highly recommend this drink if you want a taste of the autumn season but still want to stay in your comfort zone when it comes to coffee. 
Rating: 4/5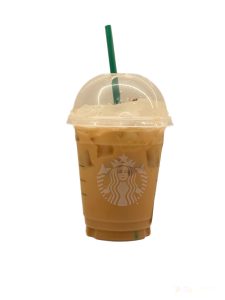 Rank 1:
The Iced Pumpkin Cream Chai Tea Latte mixes together the earthy warmth of black tea with a classic blend of spices and is finished with a creamy, melt in your mouth pumpkin cold foam. This was by far my favorite. Maybe it's because I'm an avid Chai lover, or because it was sweeter than the rest, but the Iced Pumpkin Cream Chai Tea Latte was the perfect blend of classic and the warming flavors of fall. The creamy layer of foam on top was the real showstopper. The chai itself didn't taste much different than the normal chai on the menu, however, the pumpkin cream on top was what made the drink stand out. I definitely preferred this spin on the chai over the classic, solely because of the foamy top. Aside from the pumpkin cream, the base of the drink tasted very christmassy, and the cinnamon flavor stood out to me the most. I will say that this drink is very sweet, so if you are not a fan of that, the pumpkin spice latte is a good substitute, or you can try to ask for reduced sweetness.
Rating: 5/5