Situated in the Trails at 620, Green Mango by Thai Spice is known for its fresh and flavorful Thai dishes. The restaurant includes several passed down family recipes and a variety of choices. From sushi, to curries, to fried rice, the business also increases its appeal by serving halal chicken.
Personally, Green Mango is a family favorite to order takeout from, but I recently visited the restaurant with a couple of friends for a new perspective on the eatery. As soon as I walked in, I sensed its homely yet contemporary atmosphere. The modern-style decorations and friendly staff contribute to the comfortable ambiance. Even while sitting inside, you get a beautiful view of the string lights and vividly green umbrella patio covers.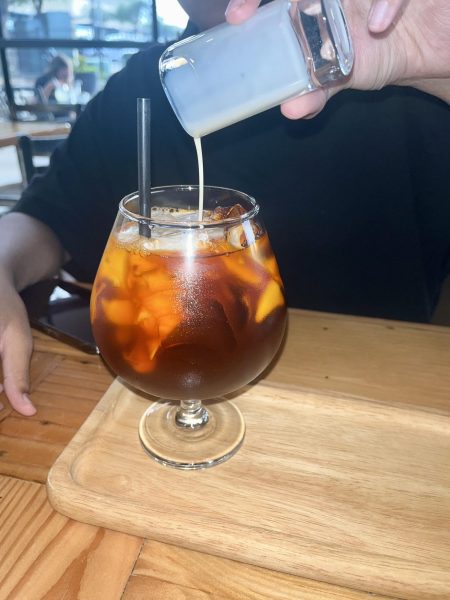 The customer service at Green Mango was impeccable. The servers came to our table asking for our orders immediately and our food was served promptly. My friend ordered Thai Tea, a black tea typically spiced with star anise, crushed tamarind and cardamom, and then mixed into sweetened condensed milk. As my first time trying this beverage, I was pleasantly surprised; the unusual spices blended nicely with each other. However, it's a good thing I only took a sip of my friend's tea – the high sweetness level wouldn't have let me finish a whole cup on my own.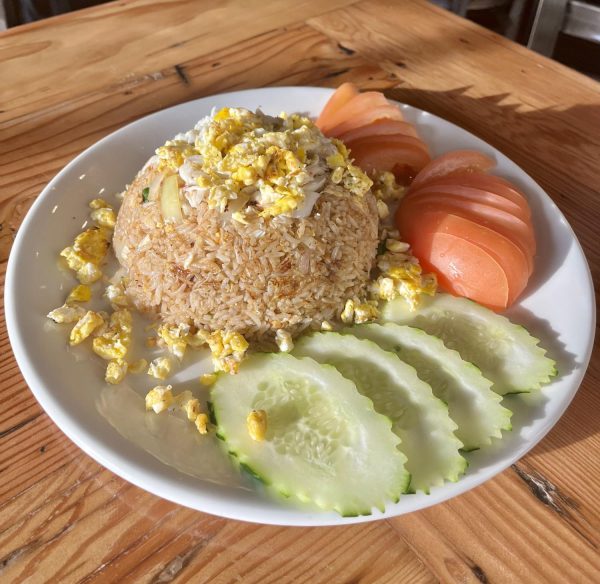 For my entree, I ordered Basil Fried Rice and it did not disappoint. It comes with a choice of protein and I encourage you to try the chicken, as the crab doesn't blend well with the rice's taste. Served with a variety of vegetables, notably bamboo and broccoli, the flavorful rice came in a large portion size – perfect for two people (or one that happens to be really hungry). Coming from someone with a high spice-tolerance, I would recommend asking to lower the spice level down to mild – the original dish could quite possibly recreate the infamous California wildfires in Austin.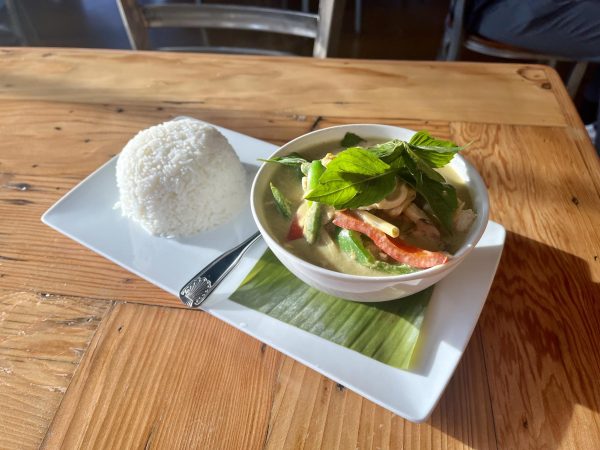 Other dishes I would highly recommend are Green Curry, a dull green stew consisting of bamboo, green beans, eggplant, and red bell peppers, and Sesame Chicken, a dish of lightly breaded boneless chicken drenched in a sweet and sour sauce and served with a side of crispy noodles. The Sesame Chicken is sure to be a hit, especially if you're ordering for kids.
I think the dining and service at Green Mango is sure to satisfy you, so next time you're in the mood for a semi-fancy Thai meal with friends or want to impress relatives visiting from out of town, you know the place to go.