All concerts have that pre-show excitement, even if it's several months in advance, as it was with me. From ordering the tickets to standing in line, my eagerness increased. On Sep. 18, Pop-R&B artist, Reneé Rapp, came to Stubb's Waller Creek Amphitheater. Coincidentally and perfectly timed, this was the one-month anniversary of her album "Snow Angel" which made the night feel exceedingly special.
When we arrived at the venue, at around 5 pm, the line had already linked around half of the building. Concerned that we wouldn't get much of a benefit from buying VIP tickets, me and my friend scurried around the building, dripping in sweat, to ensure we made it to the right spot. As we made our trek down to the correct line, it was clear that all of Reneé's fans had astounding style as well as vibes, complementing and helping each other when we could.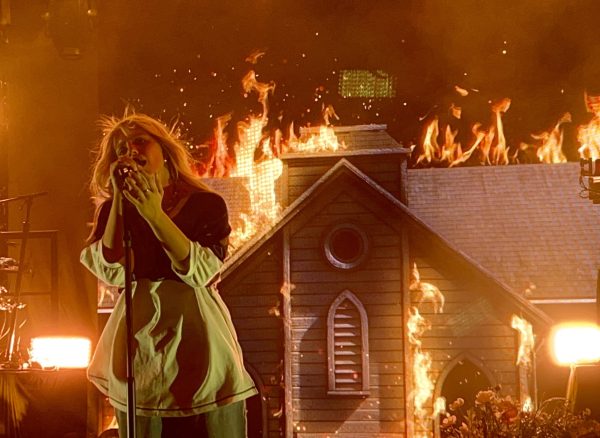 Once we reached the inside of the venue, it was time to decide: Go for the merch table or flood the floor to compete for the prime view? Of course, I went for the option that included seeing my favorite artist up and close. As we stood for about an hour, I realized just how cruel the summer heat is at an outdoor concert in Texas. Fortunately, the security was on it with the hydration by handing out water every few minutes. The handouts came to a halt, and as the lights flickered, opener Towa Bird took over our attention followed by the second opener, Alexander 23. Reneé hadn't made an appearance yet, but my eardrums were already shot, barely being able to hear my voice.
Once everyone found a spot on the floor, bundled together, our eyes scanned the stage in preparation to lock in the moment Reneé made her grand entrance. Minutes before her arrival, speakers blast music including "Cruel Summer" and "Super Bass" that encouraged the crowd to bond before the show. As the smoke started pouring onto the stage, we knew what time it was. The intro of "Talk Too Much" blared over the crowd, and I'm sure through the downtown streets. At that moment, my boiling skin and aching feet vanish as the star herself makes her way onto stage. The adrenaline kicked in and I was able to blissfully enjoy her set. Every track she performed; she was able to create a connection with each person in the audience. Previously performing on Broadway as Regina in "Mean Girls", I knew she was capable of a flawless performance and had insane vocals, however hearing her riffs and belts of my favorite songs live were incredible. She did not disappoint with the level of energy. Everything was top-notch and the fact that she performed every single one of my favorite songs such as "Tattoos", "The Wedding Song" and "Pretty Girls" was just the cherry on top.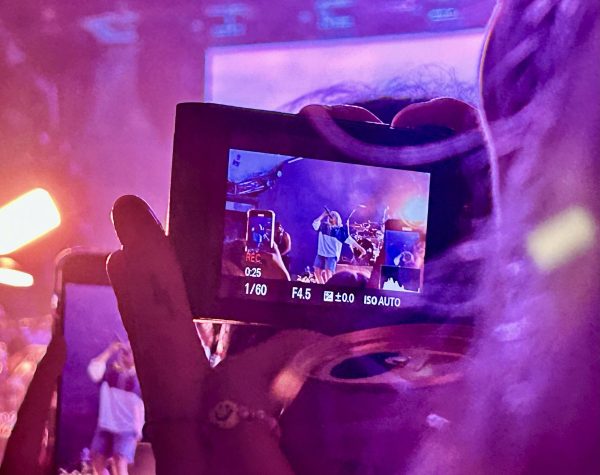 Hours before I left for the show, I got an email informing me that I won the Meet and Greet sweepstakes. Completely unimaginable to me. When she disappeared from the stage, I was sad for a few moments before reminding myself of this. Having been an admirer of hers for a while, the experience felt unreal. She showed nothing but love and appreciation for me and proved to be just as incredible a person as she is an artist. In our interaction she made me feel comfortable and special which I feel is any fan of a celebrities' dream.
The night ended with a walk through downtown and I let the memories sink in. Everything I had hoped for the night to be, it had somehow turned out better.