Our must-have books for college
Apart from menial shelf space and cramped drawers, college dorms present an opportunity to turn a little box of space into a mellow, makeshift hideout. But, this presents an entirely new challenge for us book nerds- lack of space for all of our knick knacks and novels. Here are the books we can't leave behind. Whether shoved under a mattress, inside a desk drawer, or collecting dust on a shelf, the mere presence of these novels feel imperative to us, wherever we go.
Abby Lincks
Frankenstein by Mary Shelley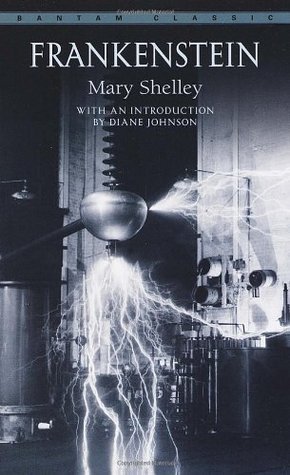 Frankenstein is a short, horrifyingly beautiful book about mortality. And, the subsequent battle of greed and desire for belongingness that plague the protagonist. The novel's gothic nature contrasts exquisitely with Shelley's flowery writing.
Though Frankenstein is a gripping, dramatic tale, it may also serve as commentary for broader themes of life, death, and identity. You'll likely find yourself empathizing with the monster, that is, Victor Frankenstein or the creature himself. Little did 19-year-old Shelley know, she would write a masterpiece, compelling readers hundreds of years later.
Shelley's writing inspires me to become a better writer myself, for a simple tale of monster and man may be capable of revolutionary artistry.
---
Circe by Madeline Miller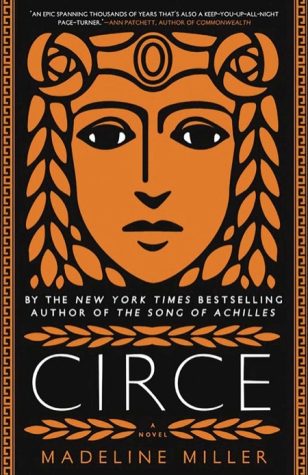 Circe by Madeline Miller is the story of an outcast and her journey for redemption. Dabbling in themes like conflict of self/identity, immortality, and familial bonds, Circe is the perfect fantasy story about witch Circe, and her odd, human voice that directs her in the path of mortals, rather than her own kind.
Miller's writing is superb, so Circe's character is done well, but I'm a fan of witch and magical elements in any story. So, the transmutation, necromancy, and potion powers Circe wields is fascinating. I've read it twice, and I can't wait to read it again. Circe may help readers reflect on their power of self that may be attained with courage and sacrifice.
---
Jane Eyre by Charlotte Brontë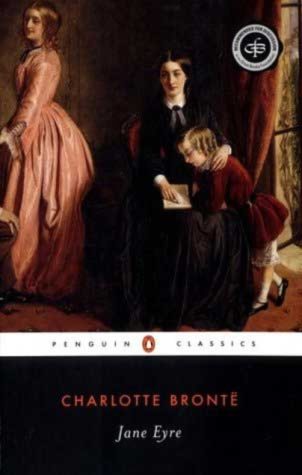 Jane Eyre by Charlotte Bronte is my favorite classic novel. It follows protagonist, Jane Eyre, from her childhood to young adulthood at Thornfield Hall, where she meets the notorious Mr. Rochester. The novel tells the story of a strong, humble young woman tested by love and loss.
Although this gothic novel is superb, there are problematic elements like racist terminology and harmful portrayal of mental illness that should not be ignored.
Jane Eyre perpetuates feelings of strength of self, where morals are not thrown out the door amidst love and passion. It's my comfort book. Eyre's character can majorly be analyzed by my favorite quote – "I would do anything for you, sir. Anything that is right."
---
Just Kids by Patti Smith 
Just Kids by Patti Smith is a nonfiction memoir, where Smith offers a glimpse inside her relationship with photographer and artist Robert Mapplethorpe as they hustle and dream across New York streets in the late sixties and seventies.
Smith's writing is poetic. Her story is raw and adventurous, full of muses and the many obsessions that accompany youth. Just Kids motivates me to work harder, be stronger, and be proud of my unique identity. It's empowering without lack of hardship. It's a story of friendship, desire, and dreams, despite the odds being stacked against you.
---
Isabel Young 
The Secret History by Donna Tartt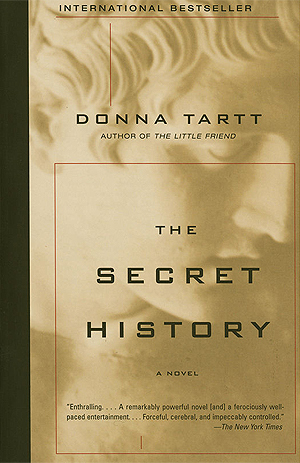 This book makes up at least half of my personality and the vast majority of my Pinterest. My copy is held together by packing tape and hope, and I'll probably have to wrap it up so it doesn't disintegrate in the move. If I was only going to bring one book with me, it would be The Secret History, because to me, it's the epitome of what makes the novel the ultimate storytelling medium. When I read this book (and I have to stop myself from doing so once a month), I find that my entire life molds around it for those few weeks. If you love The Secret History, as millions have, you don't really love it so much as breathe it.
---
What the Living Do by Marie Howe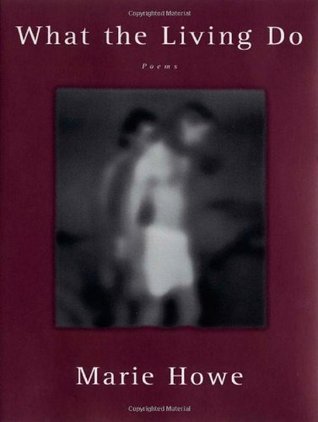 This serves two purposes: firstly, it's my all-time favorite book of poems, and secondly, it's less than a hundred pages and means I can fit an extra pair of shoes in my suitcase if I get someone to sit on it while I zip it up. Every page in this collection does exactly what a poem should. It's simultaneously incredibly, specifically autobiographical and yet universal. Its titular poem, one of my ultimate favorites, is also its last, and the collection culminates on a note as bittersweet as leaving home for college.
---
The Writing Life by Annie Dillard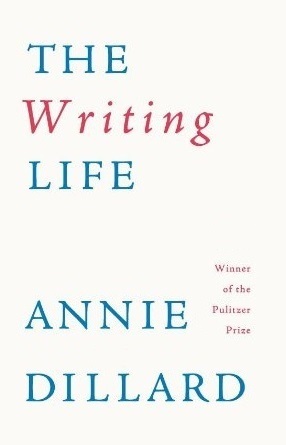 Of all the writing books I could bring with me as a future English major, this is the one I'm choosing, and it isn't my favorite. I do love this book, and I love Annie Dillard's work, but it doesn't stand on the same level as A Room of One's Own, which is actually my favorite. What The Writing Life has that most of its contemporaries don't is that it isn't soul-crushingly depressing. It's a very quiet book, mostly just a tour through Dillard's thoughts surrounding her craft. The Chicago Tribune blurb on my edition says that for writers, it's a "rambling conversation with an extraordinarily talented colleague", and this is more fitting than anything I could say.
---
Inkheart by Cornelia Funke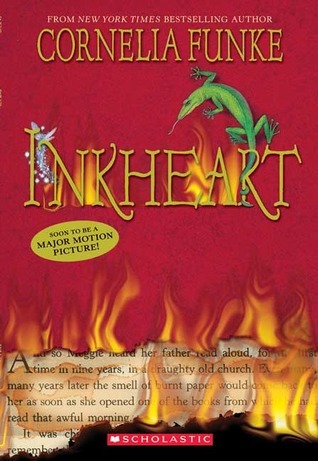 I'm limiting myself to one childhood favorite, because otherwise I would bring my entire library with me and probably have to hollow out my mattresses to stash books inside or something. Inkheart is best known for its terrible movie adaptation, which was so disappointing to eight-year-old me that thinking of it still raises my blood pressure. Before it was a box office failure, though, it was a book about books, one that posited the bookworm as the hero, and I could have sworn there was real magic in it.