Women on staff recommend women in art
Established in 1987 by Jimmy Carter, March is Women's History Month. If you didn't already know, Women's History Month is to commemorate and encourage the study, observance and celebration of the vital role of women in American history. But, let's skip to the modern.
The impact of women in art is undefinable and infinite, but at the very least, powerful. Here are some of our favorite, current women in art that we humbly recommend. 
---
Abigail Lincks 
Florence Welch on album "Dance Fever" (2022)

Stunningly devastating and ethereal, "Dance Fever" opened my eyes to the power of Florence + the Machine. I believe lead singer, songwriter Florence Welch to be one of the most prominent voices of our time. Among many, tracks "King," "Dream Girl Evil" and "Restraint" rebel against the constraints brought upon women and femininity. Welch establishes self power and worth through tales of redemption and power, refusing to succumb to detrimental, selfish pressures. "The Bomb" lays out the grief and frustration found in unbalanced relationships. Spoiler alert, it will make you cry. "Dance Fever" represents the control and power that can be found in emotion and honesty, often mistaken for weakness. Florence + the Machine's "Dance Fever" doesn't disappoint. 
Fiona Apple on album "Fetch the Bolt Cutters" (2020)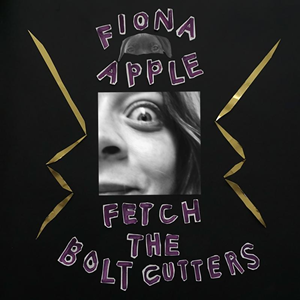 Most of us know Fiona Apple has been around for awhile. When she drops off the face of the Earth however, I choose to believe it's for a good reason. Her latest album "Fetch the Bolt Cutters" was primarily recorded in Apple's home in Venice Beach, evident in dog barking in the background of multiple songs. This quarantine-esque take on life proves Apple is one of the strongest writers, and her incredibly explorative music drastically shifts from album to album. She has a sleeve full of tricks, and "Fetch the Bolt Cutters" revealed tons.
"Ladies," "Fetch the Bolt Cutters" and "Shameika" underline the central theme of the album- freedom of self. Like Welch's "Dance Fever," this album highlights the power of women and perseverance. In Apple's case specifically, breaking free from abuse, a toxic music industry and critics. It's raw. It's lovely. It's infuriating.
Julia Bychowski
Rebecca Stead's "When You Reach Me" (2009)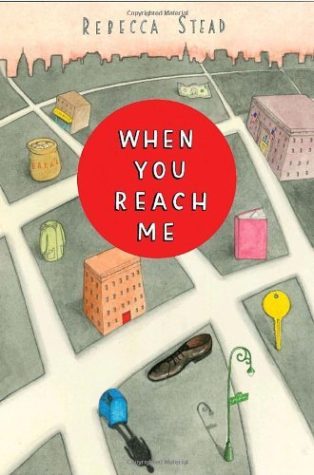 "When You Reach Me" is a childhood classic of mine, and a book I find myself returning to even as my literary taste changes throughout the years. Although the book is marketed towards a younger audience, Stead's perfect compilation of the sadness of a fleeting childhood, and the consequences of loss, guilt and friendship, make this book a must-read for people of all ages. The main character, Miranda, is both relatable and flawed–a combination that adds a layer of realism to the book and truly places readers at the forefront of the story. "When You Reach Me" is the hope that comes after a long bout of sadness; it takes the reader on an emotional journey alongside Miranda, but it doesn't leave them feeling empty, but rather satisfied with the honest and heartfelt story Stead crafts. 
The Marias "I Don't Know You" (2017)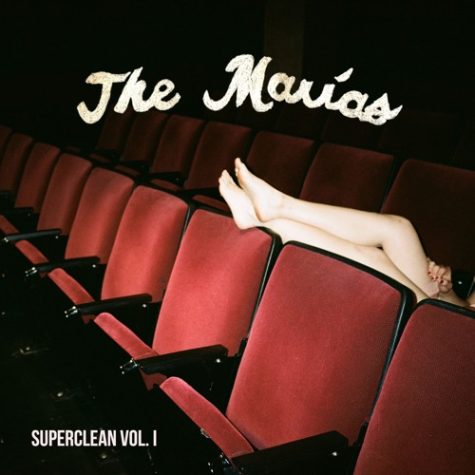 The Marias have long since been my ultimate favorite band; their heady, calming music getting me through many a late night study session. However, "I Don't Know You" has a complexity to it that reveals a much more raw story hiding behind smooth notes and catchy tunes. The song explores the agonizing realizations that come during a dying relationship, hence the title. Lead singer Maria Zardoya manages to deliver lyrics in a way that makes the listener believe everything's alright–mirroring how the individual in the song tried to keep the same belief throughout their relationship. "I Don't Know You", and really The Marias' entire discography, are a perfect match for fans of gentle, thought-provoking music paired with beautiful vocals and instrumentals.
Aisha Rashid 
Yara Shahidi in "black-ish" (2014-2022)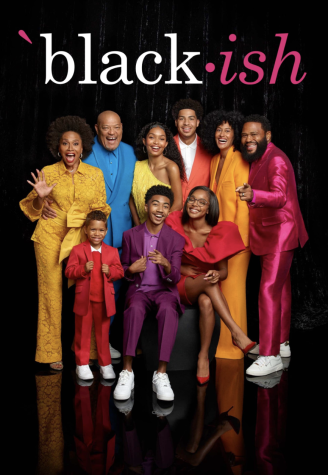 As a young American actress, Yara Shahidi has brought light to what it's really like in both the entertainment industry and American society in general. I first saw her in the popular sitcom, "black-ish," and aside from her illustrious acting skills, I immediately developed a liking for the way she authentically portrayed the life of a black teenage girl. Shahidi addressed contentious topics in every episode, but from the perspective of an ordinary high-school girl, serving as accurate representation for many. In addition to her acting career, Shahidi is a women empowerment and STEM activist and utilizes her social media platforms to raise awareness about issues that she is ardent about. Most of all, what I appreciate about Shahidi is that both on screen and off, she makes sure to not allow invalidation due to her being "just a teenage girl," a prime label that many use to discredit young girls and their interests. While she may have been "just a teenage girl" in the eyes of some, she is the inspiration behind so many young women pursuing their passion, unafraid of judgement from others.
Tareheh Mafi in "A Very Large Expanse of Sea" (2018)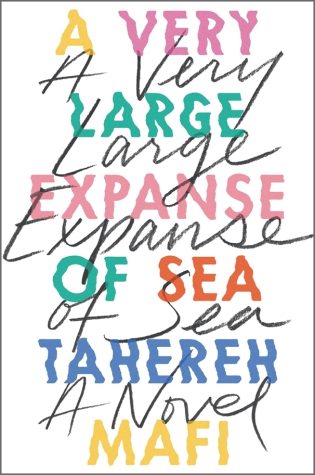 Soul-stirring and fiercely honest, "A Very Large Expanse of Sea," tells the story of Shirin, a sixteen year old Muslim girl in an American town dealing with the blame for the 9/11 attacks, a hate crime she didn't commit. Tareheh Mafi intricately captures the feeling of isolation common among minorities and describes Shirin's additional struggles amongst highschool students. Mafi beautifully paints a picture of finding your identity and bringing peace to yourself while society tries to undermine you. "A Very Large Expanse of Sea" describes this struggle at an extreme level, but the moral of the story can be interpreted and applied to the hardships of many, serving as a vital read.
Rylie Lockerman
Florence Pugh in "Midsommar" (2019)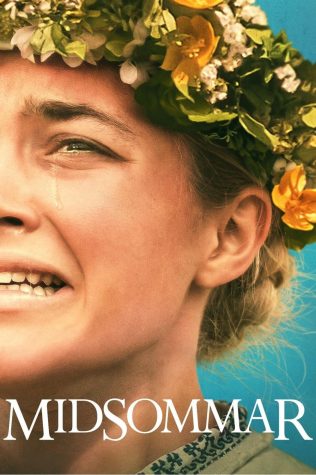 Ever since her groundbreaking performance in the film "Midsommar", and even her prior performances, Florence Pugh has had a significant influence in the acting industry. This film follows a girl who travels with her boyfriend and his friends to Sweden for a Midsummer festival in which they quickly realize, through outlandish occurrences, is a nightmarish cult. In this brutal, thought-provoking film, Pugh flawlessly captures the timeline of emotions a woman experiences in a toxic relationship. The final few scenes held great significance through one of Pughs strongest performances as she brilliantly conveyed the characters extreme emotions.
Isabel Young 
Lydia Millet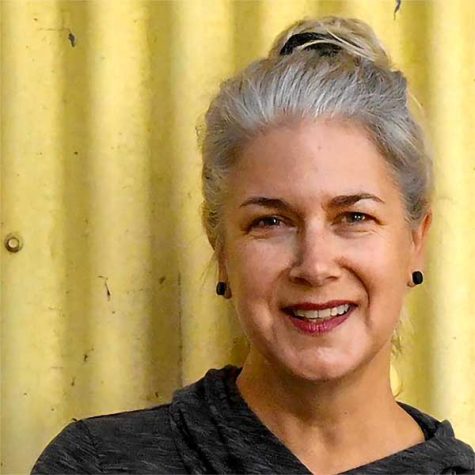 I've written before about Lydia Millet, but her writing is probably my top discovery of this year. Within a month of reading her first book, I'd devoured a number of her subsequent novels. She has a unique, surrealist voice that lends itself to the fantastical social and political analogies her work centers on. Millet's standout book this year focused on climate change, but the vast majority of her back catalogue has a very distinct female focus. Omnivores is a particularly strong example of her work, starring a young girl raised in a cult-like environment. The novel is bizarrely gory, which seems at odds with the detached, at times awkward tone, but throughout the story's course, it pulls together as a Wonderland-esque coming of age story. This is something that all of Millet's books share– the sense that she writes about a world just beyond our own.
A.S. King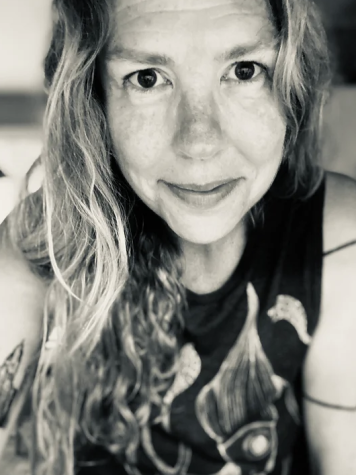 I'm quick to disparage most young adult literature being pumped out by the BookTok giants these days, but A.S. King is a rare example of YA that gets it. King, similar to Millet, writes about the surreal, but she seems to push it even further. Dig is one of her best works, a novel which is technically about four teenagers from each corner of an estranged family coming together but is really about everything in between. The book focuses specifically on issues of gender roles in coming of age, and on the ever present concept of the "weird girl".
Louisa May Alcott
I think that Little Women is the original girl power book. It was my favorite novel as a child and it's still near the top now, and it never ceases to amaze me how real and current the March sisters feel nearly two centuries after its publication. Jo March is so boldly herself, even against the constraints of her gender and place in society, that I can't help but come back to this book over and over again. The scene that always stuck out to me was Laurie's proposal, a scene now immortalized in many a TikTok edit of the 2019 movie. To me, though, as compelling as Saorise Ronan's  performance may be, it holds no comparison to Jo's forceful determination on the page. To me, this is an immortal book.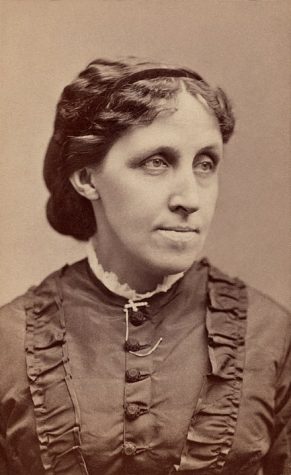 I really do find myself almost exclusively drawn to female writers these days, quite often by accident. I'll frequently find out halfway through a novel that a monogrammed author I assumed was male is, in fact, a woman. There's something about the quiet drama, the in-between moments of girlhood that can only really be captured in a book. I love Greta Gerwig, but the book is always better.