My trip to the Texas Tribune Festival
This September, I had the privilege of attending the annual Texas Tribune Festival, organized by the online newspaper itself, a nonprofit, nonpartisan public media organization located in Austin. Fifty dollars for the main event of a journalism junkie's year, the ultimate roulette of choice, the pot o'gold of 350 speakers and over 120 hourlong sessions of pure conversation of everything politics, policy and media. Taking place through Sept. 22-24 across the upper end of downtown Austin, major panel topics included, but not limited to, abortion, congress, criminal justice, environment, health care, education, law, voting and Texas legislature.
Prominent names in politics like Pete Buttigieg, Hillary Clinton, Ted Cruz, Liz Cheney, Beto O'Rourke and Anthony Fauci all had their own sixty minute panels, partnered with journalists as their moderators. Over twenty authors held book signings, some including Garrett Graff ("Watergate: A New History" ), David Maraniss ("Path Lit by Lightning: The Life of Jim Thorpe"), Toulouse Olorunnipa and Robert Samuels ("His name is George Floyd") and Ali Vitali ("Electable: Why America Hasn't Put a Woman in the White House … Yet"). 
On Friday, I attended "The State of Public Ed" panel where Texas Commissioner of Education Mike Morath, Superintendent of the Dallas Independent School District (DISD), Stephanie Elizade and Superintendent of the Robstown Independent School District (RISD), Jose Moreno, debate the current status of teachers and student amidst the repercussions of the pandemic. Moderated by CEO of the Texas Tribune, Evan Smith, he asked questions regarding the accuracy and subsequent importance of the STAAR test. Morath claimed the standardized test is imperative to each district, regardless of school rating or student circumstance; it's "designed" to objectively grade students. In response, Elizalde and Moreno claim the STAAR test is an inaccurate measure of student performance, claiming that teachers should feel less pressure in their classrooms to meet certain scoring standards. Nonetheless, it was intriguing to see educators from neighboring districts question the state's response to the safety of LGBTQ+ students, decrease in teacher salary and lack of aid regarding debate between parents and school board's.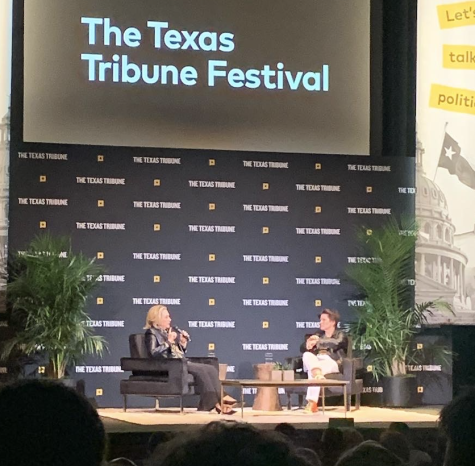 Hundreds crowded outside the Paramount to hear democrat Hillary Clinton's discussion with Kara Swisher, co-host of New York Media's "Pivot" podcast. Beginning with a bang, Swisher immediately introduces Trump's latest activity and Hilary's past predictions regarding the former president himself before he was elected into office. This includes, that in 2016, he would be "Putin's puppet," he would fail to pay his taxes, take the courts to overturn Roe v. Wade and ultimately claim the election was "rigged" if he lost in 2020. After talk of Trump, Hillary emphasized the importance of democracy, of Americans uniting under strong leadership and hopefully, eventually abolishing the electoral college entirely.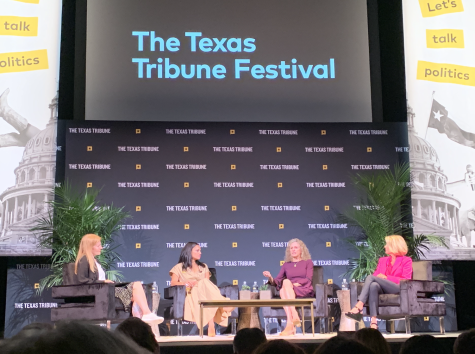 Again at the Paramount on Saturday, I had a front row seat at the "After Roe " panel where Ana Marie Cox, columnist for The Cut, moderates a discussion with former state Sen. Wendy Davis, state Rep. Donna Howard and Planned Parenthood CEO, Alexis McGill Johnson. This discussion focused on women's health, abortion, the overturning of Roe v. Wade and the uncertain future. Particularly witty and raw, all women discussed the importance of reproductive rights in their lives and of fellow women. Johnson asked the three women how they would, individually, describe anti-abortion activists, or the pro-life group. Wendy Davis responded with an emphatic, "Misogynistic assholes." Unlike some political debates that strictly discuss legislature and policy, this group of women were incredibly confrontational and passionate regarding the uncertain future of our nation. Ultimately, a common theme seemed to remain throughout the conversation- a feeling of betrayal from the government and subsequent loss and fear targeted at women in America. 
As a major book nerd, I had to participate in a few book signings, including co-founder of Rolling Stone magazine, Jann Wenner, and gubernatorial candidate Beto O'Rourke. In his panel, Wenner spoke of personal relationships with figures like Jackie Kennedy, Elvis, John Lennon and Yoko Ono. His inspiration for starting up the Rolling Stone magazine stemmed from a profound connection to the music of his generation. His memoir, Like a Rolling Stone, currently sits on my bookshelf, waiting to be cracked open over this upcoming holiday season.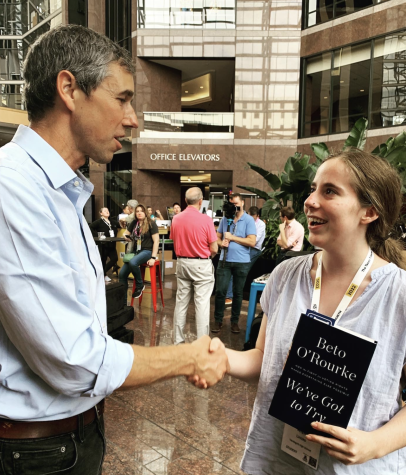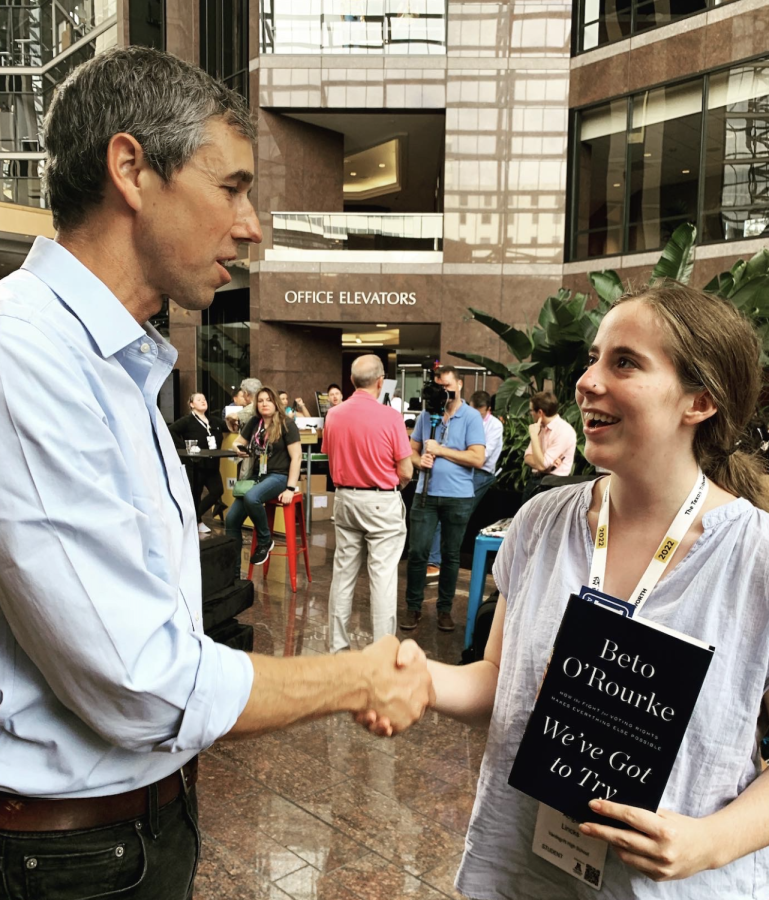 I shook hands with O'Rourke, the Democratic nominee for governor of Texas. He is currently behind Abbott by 7.5 percentage points in the RealClearPolitics polling average. O'Rourke acknowledged these results, but shrugged them off, claiming "the only poll that matters is the one we take on election day." O'Rourke's partially relying on "the energy, the enthusiasm, the commitment" that he's seen from people during this race to flood the polls and largely vote Democrat amidst the tragedy of Uvalde and Texas' recent abortion restriction, especially after the overturning of Roe v. Wade.
The Texas Tribune Festival was an amazing, affordable opportunity to learn more about media, journalism and politics. This festival included discussion over past events, spanning from the election of 2016, to recent and current events, like the murder of George Floyd, the tragedy of Uvalde and the overturning of Roe v. Wade. As a student interested in a career surrounding journalism, the tenacity and research some of these journalists have continued to include in their work was astonishing. Simply to be able to hear them discuss their work methods and interview tactics was incredibly inspiring.