Band Review: Sitting On Stacy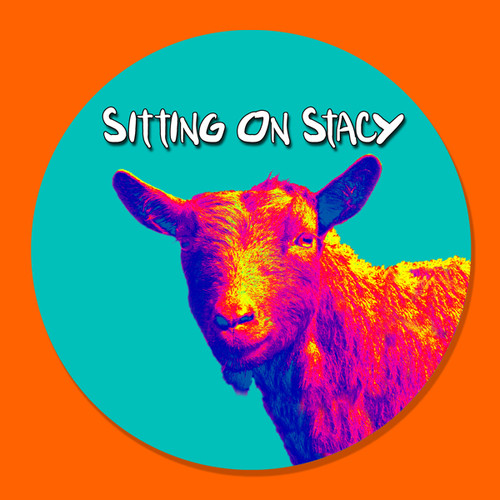 Sitting on Stacy is a band that most people won't know of but will surely want to listen to after they listen to one of their songs off their 2 albums: "Perfectly Sane" and "Obsessed". With their recent performance at SXSW, the band's popularity is growing very quickly. Formed in 2013 in San Diego,CA, the band's new found fame goes perfectly with the recent influx of beach aesthetics that many people are really starting to appreciate again. The band consists of Hoyt Yeatman who is lead vocals and guitar, Kyle Hart who plays bass and vocals, and Leland Schenck who plays the drums. The band just finished touring and fans are highly anticipating their new songs that they have consistently been releasing. The band released a new single "Ellen" in March and features a sweet love song about a girl named Ellen. The band is also released a new song (April 29th) called "Some Kind of Way". The band's sound is a mix between alternative/surf rock that has hints of Nirvana and other punk bands in the 90's. The band does a great job of creating songs that perfectly encapsulate the feelings of summer and feel like they were written for a rom-com set in 90's California. My personal favorite songs are "Harmony", "Chest Hair", "Ellen" , "Hope She's the One" , "This Summer's Day" and "I Wrote This Song to Win a Girl". 
In the song "Harmony", my favorite part of the song is definitely the lyrics. In the first chorus, the band sings:
"Oh, harmony is everything
We've lost our way to the moon
All the secrets that you keep
Lie thick in a haze of perfume
Harmony is everything
I'll wait…while we are fading" 
When listening to the song, you don't realize that the lyrics are as powerful but whenever you delve into the true meaning of the song, it makes everything much more special. 
In the song, "This Summer's Day", the band sings about a cute summer love and uses some beachy elements that encapsulate summer. 
"Oh, you always know thye best ways out of the worst situations
Together, through and through 
Onece I knew you, I was never blue
And I'm gonna take you out to dance 'cause I love you
I love you, yeah
Oh, what would I do?
Each song has mesmerizing lyrics and a different beat that makes each song so unique. Their songs all feature Beach Boy's esque harmonization paired with killer drum and guitar accompaniment. Sitting on Stacy is the perfect band to accompany your summer adventures and pairs every teenage girl's dream of being serenaded by a bunch of surfers who literally rock.