"A Court of Thorns and Roses" book review
Welcome back to the Sarah J. Maas fanclub, where I praise this woman for her immaculate storytelling and page-turning writing style. The famous, "A Court of Thorns and Roses" made its debut in May 2015, quickly spreading among the masses of fantasy fans, including myself. 
The tale follows young Feyre as she fights for the survival of her family; she has to do whatever it takes for them to survive, including hunting mysterious creatures. Later on she is taken by mystical beings, Fae, as punishment for her accidental hunting of their friend. Feyre becomes friends with her captors as she gets caught up in unraveling the mystery that plagues their lands. Through trials of honor, love, and morality Feyre fights not only for the fate of ones she loves, but the fate of their world.
Make no mistake, this is not the same book as "Throne of Glass," her famous breakout series from back in 2013. While some aspects are similar, the characters are nothing alike. Their abilities to sacrifice their happiness for the good of others is not only a good message, but an inspiring mindset that readers can pull from in real life.
Nearing the end of the book it was clear these characters were no doubt multidimensional. Each with incredibly complex personalities and morals. Maas does an unbelievable job at conveying the labyrinth of the human mind, and testing it's limits to the breaking point. 
Everyone has a different reading experience, but this book gave such a precise view of another world. I could feel the weather, smell the flowers and freshly cut grass, and hear the screams echoing in dark prison cells. I could visibly see all of the mystical creatures she described in my mind's eye, the sound of worn wagon wheels on cobblestone roads, the shimmer of the wintry creek in the forest. All of this goes to show the talent behind the author's writing style and description choice. The imagery was the most awe striking part of the book. 
What was truly admirable about this book was how Maas managed to change my mind about so many of my original opinions, all in the span of 460 pages. Without directly telling her audience, she used side plot points and character arcs to change so many first impressions of the mysterious storyline. This was very surprising to experience as a stubborn reader, and someone who is very confident in reading personalities. 
To be honest, this famous first installment to the series was unexpected. It gave readers like me a new world to completely over-analyze and it took a dark path with testing love and the unbreakable will of the human spirit. It's a worthy read of anyone looking for an escape to a world where anything is possible. 
Leave a Comment
About the Writer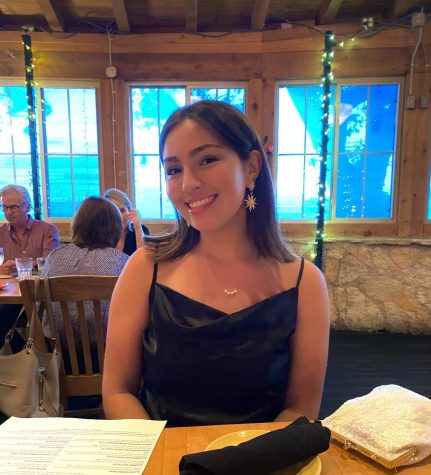 Yness Martinez, Staff Reporter
Hi! My name is Yness Martinez; I'm a junior and it's my second year on the Voice staff. In my free time I love reading, filling up my Netflix watchlist,...