Underrated Kids Movies that will Thaw your Frozen Heart
Some kids movies you just don't hear about as much as others. We hear all the time about Disney movies like Frozen, but what about all those childhood movies we would watch when we were younger that taught us just as much as the other did? So, I've compiled a list of movies I believe need to be appreciated more whether for their music, animation or storyline. These can all be watched on Netflix to revisit or watch them for the first time this winter.
Free Willy
A movie about an orphaned boy and a killer whale who form a bond as he works to set him free again.
April and the Extraordinary World
Accompanied by her talking cat, a teen embarks on a quest to find her missing scientist parents in a 1941 steam age Paris.
The Road to El Dorado
Two con-men get hold of a map to the lost City of Gold, El Dorado. After stowing away onto one of the ships of the Spanish explorer Cortez, the pair escapes and eventually do find the city. There, a priest proclaims them to be gods in a scheme to win control of the city for himself. Meanwhile, they meet a woman who helps them in their ruse.
The Secret Garden
Based on the classic book by

Frances Hodgson Burnett, an orphan is sent to live with her uncle at his mansion that is full of secrets. She discovers a crippled cousin she never knew she had and a neglected garden she is determined to bring back to life.
Brother Bear
Kenai is a young Indian brave with a particular distaste for bears. When his brother Sitka is killed by one, Kenai, in turn, kills the bear, only to be magically transformed into one himself. To make matters worse, his other brother Denahi vows to kill the bear Kenai has become. Kenai's only hope is a magical mountain where he believes he can be changed back to a human, and he enlists a real bear cub, Koda, to get him there.
Homeward Bound
Before the Seavers leave for a family vacation to San Francisco, they drop off their pets — Chance, an adventurous American bulldog; Shadow, a wise golden retriever; and Sassy, a cautious cat — at a friend's ranch. But when the animals start to worry that they've been left for good, the three embark together on a treacherous and thrilling journey to find their way back home through the California wilderness.
The Last Unicorn
In this animated musical, the villainous King Haggard plots to destroy all the world's unicorns. When a young unicorn learns that she's in danger and that she may soon be the last of her kind, she leaves the safety of her protected forest and enlists the help of Schmendrick, a gentle, albeit clumsy, sorcerer. Together, they embark on a long and dangerous journey with one goal: to defeat Haggard and save the unicorns from extinction.
The Land Before Time
Littlefoot, a young plant-eating dinosaur, is orphaned after his mother dies protecting him from a vicious carnivore. With her last breath, she tells him how to get to the legendary Great Valley, where he will be reunited with others of his kind. With his friend Cera, Littlefoot sets out for the fabled land, meeting a variety of new friends along the way — while also being tracked by the killer dinosaur that mortally wounded his mother.
Kubo and the Two Strings
Young Kubo's peaceful existence comes crashing down when he accidentally summons a vengeful spirit from the past. Now on the run, Kubo joins forces with Monkey and Beetle to unlock a secret legacy. Armed with a magical instrument, Kubo must battle the Moon King and other gods and monsters to save his family and solve the mystery of his fallen father, the greatest samurai warrior the world has ever known.
About the Writer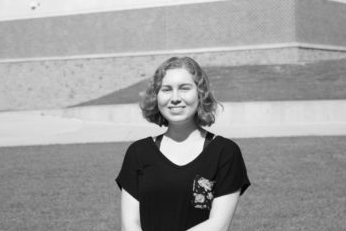 Caitlin McKeand, Co-Editor in Chief
Caitlin McKeand is a senior and this is her second year as a staff reporter for the Vandegrift Voice. In her free time, she enjoys reading, writing, archery, and dogs. Austinite born and raised. She is the Vice President of ASL Honor Society and works for the Riverplace Living Publications for the housing segment. One day she hopes to write a book.