Prospective interviewee desperately leaves country
Recently, news has hit that a student was so desperate to evade the newspaper staff that he moved to France.
"We collected three sources, which is standard for a newspaper article, and we even wrote a 700 word feature story about him," Caitlin McKeand, senior and maybe-editor of the Vandegrift Voice, said. "We went in to get a picture to post the finished story and that's when we were told that he was in France."
There were even reports of the student, in his first days in his evasion-based trip to France, driving a convertible through a beautiful French landscape.
"When Caitlin and I went get the picture for the story, it was supposed to be the short and final step before we posted it," Hadley Hudson, senior and additional maybe-editor of the Vandegrift Voice, said. "I had spent two hours transcribing an interview for this story, and I was so excited to post the feature."
Reports from inside the classroom said that this occurrence was just as dramatic and awkward as stated from the advanced journalists themselves. One report said that the two reporters were told by a gum-smacking blonde that the student lived in France now, to which the two reporters huffed out a few awkward nose puffs while smiling apprehensively.
"I honestly don't remember what happened after that," McKeand said. "Hadley might have asked the teacher when the student was getting out of the bathroom because she thought it was a joke, but I knew. And my life was starting to feel like a young adult mystery book, hopefully without a crappy love triangle. I hate those."
Hudson shared a similar sentiment, as she was the one who finished the uncomfortable situation before dragging the dissociative McKeand from the classroom.
"I was so blindsided by this news. I went through so much to post this feature," said Hudson. "For the past two weeks my personal life has been a wreck and I even went through an entire gay crisis! I spent two weeks full of blood, sweat, and tears for this story!"
Caitlin bravely managed to communicate through her catatonic state of mind.
"He left without so much as a goodbye," McKeand said. "I feel as though a part of me went with him, forever unfilled."
Needing the student populations' voice on this horrendous tragedy, the two journalists set out for some of their opinions.
"What is this interview even about? I don't even know what the Vandegrift Choice is," an anonymous student said. "Whatever you guys are freaking out about is irrelevant. Goodbye."
About the Writers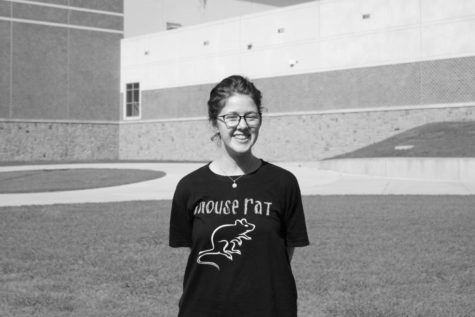 Hadley Hudson, Co-Editor in Chief
Hadley Hudson is a senior and this is her second year on the Vandegrift Voice staff. She is the Editor in Chief for the 2017-18 school year. In her spare time, she enjoys studying, reading, and participating in school clubs. She is a member of FCCLA, HOSA, and Red Cross. She is looking forward to another year in newspaper, and enjoys writing feature stories.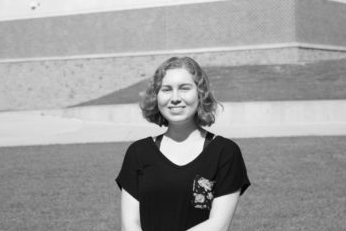 Caitlin McKeand, Co-Editor in Chief
Caitlin McKeand is a senior and this is her second year as a staff reporter for the Vandegrift Voice. In her free time, she enjoys reading, writing, archery, and dogs. Austinite born and raised. She is the Vice President of ASL Honor Society and works for the Riverplace Living Publications for the housing segment. One day she hopes to write a book.