My favorite things about Christmas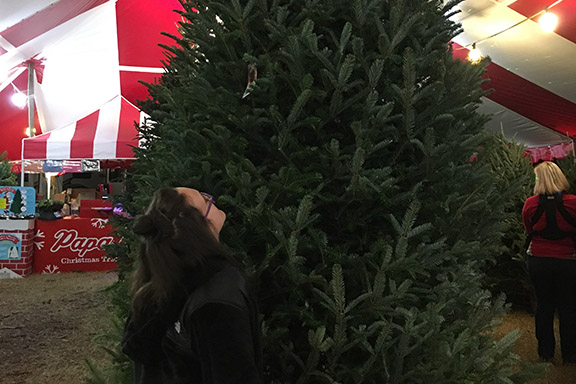 Hang on for a minute...we're trying to find some more stories you might like.
Many of my friends ask me why I love Christmas so much, and I never seem to be able to put it in words. So to all my friends, this is for you- my favorite things about Christmas.
Christmas Lights
I love coming home after a long day and seeing the neighborhood lit up with Christmas lights. As I drive down the street I see inflatables, multicolored lights, and pretty wreaths. I usually feel ecstatic and then take a picture of the lights for my snapchat. Who doesn't? There is one house on the corner of my street that goes all out for Christmas and it is my favorite house to look at.
Music
Playing Christmas music is my favorite thing to do around Christmas time. It never fails to make me feel happy while I'm doing my homework. I've also learned that it's great for when I have make myself food, since I don't always feel like cooking.
Food
Christmas is the one day I look forward to every year because of it's food. Fizzy Italian soda, smoked ham, creamy macaroni and cheese- the amount of food is endless!
Christmas Movies
Curling up on the couch with a blanket, cute wiener dog, and hot cocoa? I think yes. Christmas movies are my favorite types of movies (Sorry, rom coms). I'm a sucker for the cutesy romantic storylines and dramatic characters. My favorite Christmas movie is Ice Sculpture Christmas on Hallmark Channel.
The Real Meaning of Christmas
Last but not least, my favorite thing about Christmas is the real meaning. I believe that Jesus was born to save us and I love how Christmas is a time to celebrate it. Happy Birthday Jesus!