In recent years, the issue of school safety has taken center stage in domestic discussion. As the nation grapples with the unsettling rise in school shootings across the country, the district has not been idle; implementing new policies to combat ongoing issues of threats of violence and drugs on campuses. In fact, the school has been proactive in updating and implementing policies that are crucial for the safety of our students, teachers, and staff. 
"Now the law is that all doors should be manned by an adult, so if you're letting a student in through a side door, that's not something that should be done," Student Resource Officer Kim Richards said. "I know it's an inconvenience, but the safest way to keep everyone on campus as safe as possible is to have entrances monitored."
Additionally, the annual occurrences of bomb and shooting threats made by students in our district have understandably raised concerns. Such threats not only disrupt the learning environment, but also instill fear and anxiety among students and parents. In response, the district has taken a zero-tolerance stance on these threats, imposing strict consequences to caution such behavior and ensure accountability, sending a clear message that threats to our schools will not be taken lightly, and those responsible will face severe repercussions.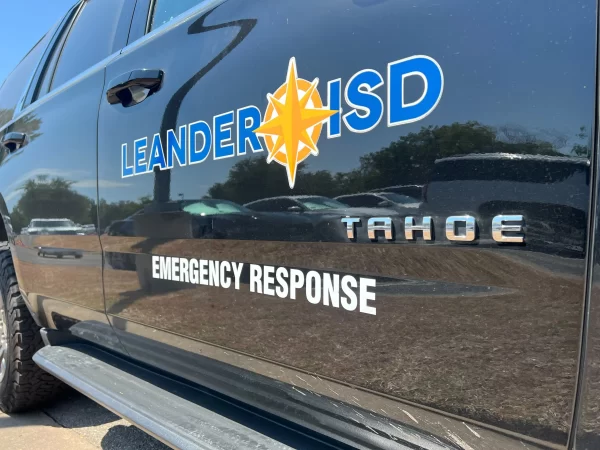 "I think social media and the anonymity of the internet plays a lot into [these threats]. These days you can spoof things and route things differently," Richards said. "There's a lot more ways to dodge the system."
Beyond threats of violence, the prevalence of drugs within school premises nationwide has become a silent but deadly hazard. Drugs like fentanyl have found their way into schools, jeopardizing the lives of students. Its presence not only endangers those experimenting with drugs, but also causes fear in the entire school community. 
"All it takes is a couple of grains the size of sugar or salt. [Fentanyal] is being put into everything these days," Richards said. "These guys are making it look as though they are over the counter when it's actually coming from someone who has manufactured that drug illegally. I always wonder, is it worth the risk? Risking your life when you have no idea where it's coming from?"
The main goal of these new safety policies is to maintain an undisrupted school day, and that students and staff come to school feeling safe and protected. 
"If you see something or you hear something, come tell us. I would much rather work one hundred dead investigations because somebody was cautious and reported something than somebody be afraid to report something because 'snitches get stitches,' Richards said. "I think it should be 'snitches save lives' because that's what it comes down to."