POLL: The ulti-mutt pet: Vandy's pet preferences
This year, national pet day is being celebrated in the United States on the 11th of April. Almost 66% of households in the United States have pets. The most common of these are dogs and cats.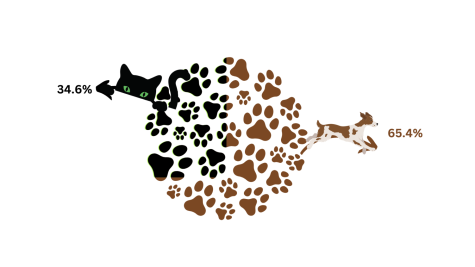 In a poll of around 25 students, dogs won against cats as Vandegrift's favorite pet.