Let's taco-bout it: Vandy's favorite fast food
National fast food day is celebrated on Nov. 16 every year in the United States. According to the CDC, over 33 percent of high schoolers in the United States consume fast food every day.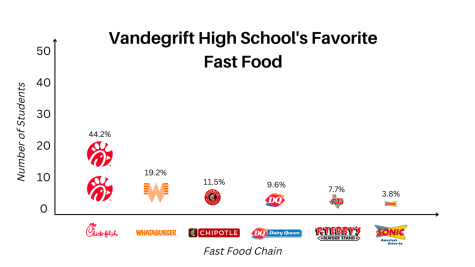 After 50 people at Vandegrift were surveyed, Chick-Fil-A was found to be the most popular destination when craving fast food.