Chosen HOSA area one competitors advance to state
Health Occupations Students of America (HOSA) area one competitors have recently been selected to advance to the state level. The state competition will be held on April 19 in Galveston, Texas. There, each state qualifier will compete for a second time and be given brand new questions and case studies to respond to. In an increasingly competitive environment whilst testing their knowledge of difficult content, the upcoming competition will determine whether they will be able to move forward to the national level. 
"I didn't think I would get in because the test tends to be pretty difficult for me," junior Riya Yarlagadda (2nd Medical Terminology) said. "But, I'm really happy I'm a state qualifier."
Integral to the success of students, HOSA helps competitors by giving them credible, valid resources to learn more about their subject of interest, textbooks to study from and even inspiration for future career aspirations. 
"I really liked detective shows, not being the detective, but the scientist who looked at the dead body," senior Manu Perinchery (1st Forensic Science) said. "I thought that was cooler and less dangerous too. And then, I kind of jumped into it with this [HOSA Competition], so it was nice being able to put my own head into it."
In the past, HOSA has held Project Lead The Way (PLTW) speaker series, inviting medical professionals from the Austinc community to speak to students about their profession. Last year, senior Suhani Dewagan (1st Epidemiology) got the opportunity to ask a professional epidemiologist numerous questions about her field, fueling her long-time career passion. 
"Just seeing her do what I want to do in the future and then seeing a range of other careers through that PLTW speaker series and becoming a leader myself, as deputy head of house last year and head of house this year, has made me learn a lot about the nature of healthcare and medicine," Dewagan said. "Overall, it has cemented my interest in that fact."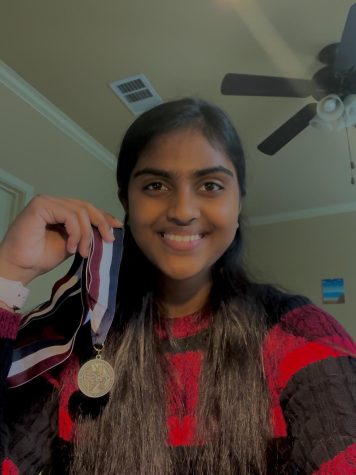 This state advancement has led sophomore McKenna Kerns (2nd Physical Therapy), competing in physical therapy, to take up some unique studying methods from randomly asking family members, friends and neighbors to pretend she's a stranger and essentially, act as her "mock patient" to providing her friends with memorization cards, encouraging them to ask her questions sporadically through the day.
"Preparing wise, one of the biggest problems, especially of younger people in this field, is learning how to adapt to the human interaction of physical therapy because understanding and reading people is a very hard thing to develop," Kerns said. "I've learned in my feedback to just test out scenarios." 
Because of a schedule conflict for the upcoming competition, Ryan Ha (1st Forensic Science) will be unable to compete alongside Perinchery, causing their usual duo to be split. Instead, Ha will be replaced by alternate junior Neha Ramachandran, who's own duo came eleventh, one place from advancing.
"Honestly, I'm just going to grind out the textbook and study as much as possible," Ramachandran said. "That's what Manu's best advice is."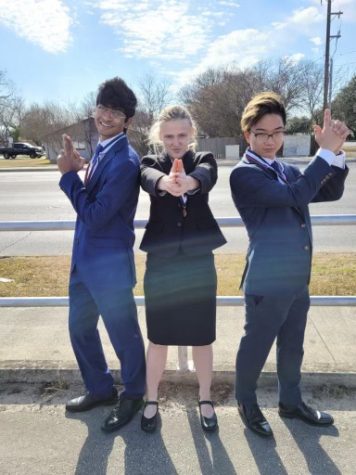 Refuting the popular narrative of high-level competition, Kerns encourages people to understand that competing is not all test-taking, filled with a rigorous, super strict environment. But, a great outlet for meeting people with similar interests, especially for a HOSA newcomer like herself. 
"My experience with area one – even if you don't move on to state or anything – is I met some of my best friends, outside my grade and some of the nicest people at this competition," Kerns said. "And, I've gotten a lot of my support through competing." 
Busy studying material and brushing up on supporting their own claims, state qualifiers have now entered a state of higher level of achievement, unlike prior experience. 
"My advice for anyone who wants to try it [competition] out, if they have a passion, is to just do it and dive in and try it because don't really expect anything, but you'll meet a lot of great people and get a lot of experience out of it," Kerns said.